Article - ASEAN academics want India to play leadership role in improving connectivity, commerce and security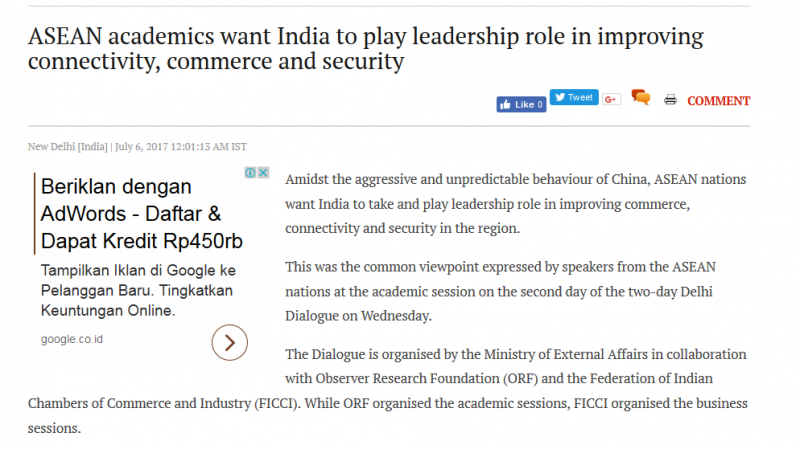 Note: This article was originally published in the Web India 123 on 6 July 2017. ERIA's Director General of Policy Relations was featured in the news.
Amidst the aggressive and unpredictable behaviour of China, ASEAN nations want India to take and play leadership role in improving commerce, connectivity and security in the region. (Read the full article by using the link above).
CHOOSE FILTER