Announcement of the Winners of the 5th Asia Cosmopolitan Awards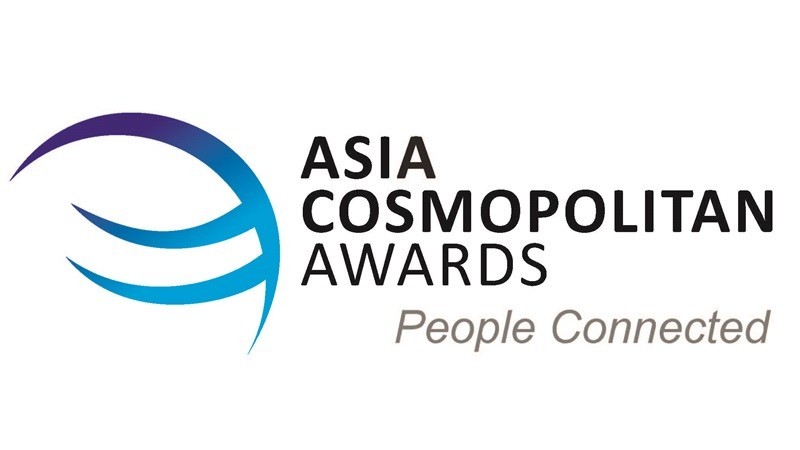 Nara, 28 October 2022: The 5th Asia Cosmopolitan Awards (ACA) is proud to announce the winners of the Grand Prize, the Economic and Social Science Prize, the Cultural Prize, and the Memorial Prize.
Grand Prize
Angel Gurría
Former Secretary-General,
Organisation for Economic Co-operation and Development
Economic and Social Science Prize
Mari E.Pangestu
Managing Director,
Development Policy and Partnership, World Bank
Cultural Prize
Kengo Kuma
Architect,
University Professor and Professor Emeritus, The University of Tokyo
Memorial Prize

Lee O-young (1934–2022)
First Minister of Culture, Republic of Korea

Ponciano S. Intal, Jr. (1949–2019)
Senior Economist and Senior Policy Fellow,
Economic Research Institute for ASEAN and East Asia

ACA recognises biennially individuals or organisations that have substantially and significantly contributed to developing a peaceful and stable East Asian Community, narrowing the development gaps in the region, and establishing sustainable social growth towards cultural and economic integration within East Asia.
The Selection Committee of ACA is composed of distinguished representatives of various backgrounds from several East Asian countries. Prof Hidetoshi Nishimura, President of the Economic Research Institute for ASEAN and East Asia (ERIA), says the 'awards strive to become the East Asian Nobel Prize.'

On 19 January 2023, the Nara Forum 2023 will be held to honour the laureates at an awarding ceremony featuring a commemorative keynote speech and speeches by the laureates. We cordially welcome your participation. Details, to be announced later, can be accessed on the Nara Prefecture website.
GRAND PRIZE
Angel Gurría
Dr Gurría served as Secretary-General of the Organisation for Economic Co-operation and Development (OECD) from 2006 to 2021 following a distinguished career in public service in his country, including positions as Mexico's Minister of Foreign Affairs and Minister of Finance and Public Credit in the 1990s. He developed the OECD as a pillar of the global economic governance architecture, which includes the Group of Seven, the Group of Twenty, and the Asia–Pacific Economic Cooperation, and as a reference point in the design and implementation of better policies for better lives. He made the OECD more inclusive by broadening its membership and strengthening its links with key emerging economies.
ECONOMIC AND SOCIAL SCIENCE PRIZE
Mari Elka Pangestu
Dr Pangestu is Managing Director of Development Policy and Partnerships at the World Bank. She has more than 30 years of experience in academia, government, and international organisations, working on international trade, investment, and sustainable development issues. She was a Senior Fellow at the Columbia School of International and Public Affairs, Professor of International Economics at the University of Indonesia, and a Board Trustee for the Centre for Strategic and International Studies. She was Indonesia's Minister of Trade from 2004 to 2011, and Minister of Tourism and Creative Economy from 2011 to 2014. She is the first female Chinese Indonesian to hold a government cabinet position and has played an active role in the World Trade Organization and in promoting regional cooperation at the Association of Southeast Asian Nations and at the Asia–Pacific Economic Cooperation.
CULTURAL PRIZE

Kengo Kuma
Kengo Kuma was born in 1954. He established Kengo Kuma & Associates in 1990. He is currently a University Professor and Professor Emeritus at the University of Tokyo after teaching at Keio University and the University of Tokyo. KKAA projects are currently underway in more than 30 countries. Kengo Kuma proposes architecture that opens up new relationships between nature, technology, and human beings. His major publications include Ten Sen Men ("point, line, plane", Iwanami Shoten), Hito no Sumika ("shelters for people",Shincho Shinsho), Makeru Kenchiku (Architecture of Defeat, Iwanami Shoten), Shizen na Kenchiku (Natural Architecture, Iwanami Shinsho), Chii-sana Kenchiku (Small Architecture, Iwanami Shinsho) and many others.

MEMORIAL PRIZE
Lee O-young(1934–2022)
Mr Lee was one of the most prominent figures to emerge from the post-war generation of Korean critics. As the first Minister of Culture of the Republic of Korea, he built the foundation of cultural policies by, amongst others, establishing the Korea National University of Arts. As a member of the Northeast Asia Trilateral Forum, he continuously preached peaceful development of East Asian countries with similar cultural backgrounds. He contributed to improving the Asia Cosmopolitan Awards with his outstanding wisdom as a selection committee member from the first to the third year of the awards. He led the opening and closing ceremonies of the Seoul Olympics in 1988.
Ponciano S. Intal, Jr. (1949–2019)
Dr Intal was President of the Philippine Institute for Development Studies and served as Deputy Director-General of the National Economic and Development Authority. He was a Full Professor and University Fellow at the De La Salle University. He held positions in cabinet- and ministry-level committees and presidential task forces in the Philippine Government and contributed to national and international agencies in various capacities. He was a Senior Economist and a Senior Policy Fellow at the Economic Research Institute for ASEAN and East Asia (ERIA) from 2009 to 2019 and was the lead coordinator of major projects on ASEAN, including ASEAN Rising, Framing the ASEAN Socio-Cultural Community Post-2015, and the joint ERIA–Philippine government flagship projects for ASEAN's 50th anniversary.
Press Releases
Press Release (Japanese)
Related Articles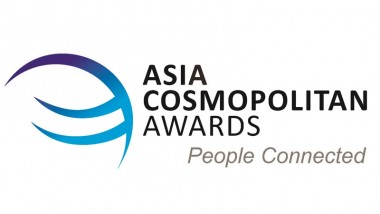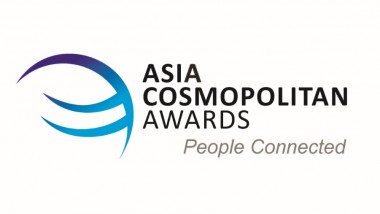 CHOOSE FILTER