Announcement of the Winners of the 2nd ASIA COSMOPOLITAN AWARDS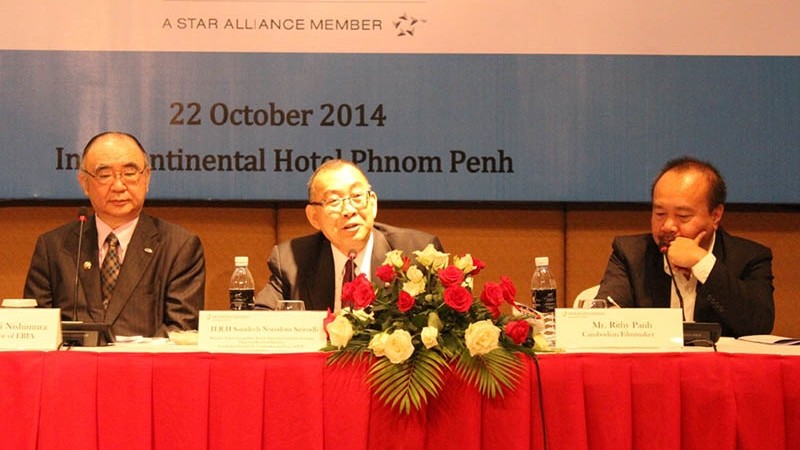 Phnom Penh, Cambodia - 22 October 2014: The Asia Cosmopolitan Awards (c/o the Economic Research Institute for ASEAN and East Asia (ERIA), Jakarta, Indonesia) proudly announces the winners of the Grand Prize, the Economic and Social Science Prize, and the Cultural Prize of the 2nd Asia Cosmopolitan Awards.
This award aims to recognize on a biennial basis individual(s) or organization(s) that have made substantial and significant contributions to the development of a peaceful and stable East Asian Community, to narrow the developmental gaps in the region, as well as to establish the sustainable social growth towards cultural and economic integration within East Asia.
The 2nd Asia Cosmopolitan Awards
Grand Prize: Manmohan Singh, Former Prime Minister of the Republic of India
Economic and Social Science: Peter David Drysdale, Emeritus Professor of Economics and Visiting Fellow, Crawford School of Economics and Government, the Australian National University
Wang Gungwu: University Professor, Faculty of Arts and Social Sciences, National University of SingaporeEmeritus Professor of Australian National University
Cultural Prize: Rithy Panh, Cambodian Filmmaker
The Takarazuka Revue Company, Japanese theathrical music company
The Nara Forum 2014 will be held on December 21, 2014 to congratulate the laureates. This event will feature awarding ceremony, commemorative keynote speech and dialogues by the laureates. We cordially welcome your participation. Please see attachment for details of the Nara Forum 2014.
To download the Press Release, please click on the following PDF file:
The 2nd Asia Cosmopolitan Awards Press Release of Laureates
To download the Press Release in Japanese, please click on the following PDF file:
The 2nd Asia Cosmopolitan Awards Press Release of Laureates_Japanese
To download the Basis for Selection, please click on the following PDF file:
To download the pictures of the Press Conference, please click on the following PDF file:
To download the Nara Forum, please click on the following PDF file:
CHOOSE FILTER