Ambassador Richard Boucher, Deputy Secretary General of OECD, visits ERIA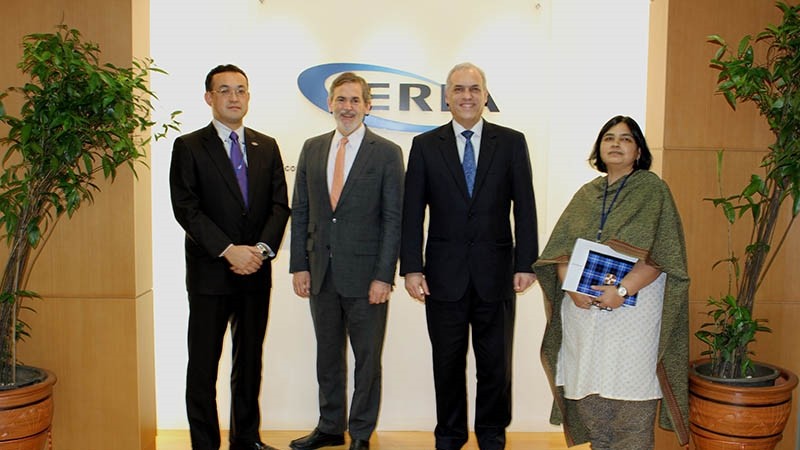 Ambassador Richard Boucher, Deputy Secretary General of Organization of Economic Co-operation and Development (OECD), visited ERIA on 7 March, 2013.
He was accompanied by Mr Marcos Bonturi, Director, Global Relations, OECD. Mr Yasushi Iwata, General Manger, ERIA, received the guests. In their meeting, Mr Iwata explained in brief the origin of ERIA, its organisational structure and the research work conducted by it in the recent years.
Ambassador Boucher expressed special interest in research work on SME Policy Index which is being conducted in collaboration with the OECD. He enquired about ERIA's works on Connectivity and was also interested in ERIA's support to the ASEAN as a think tank. He also explained the upcoming works of OECD in the area of Regulatory Policy Review among the countries of ASEAN.
The meeting ended with both the sides affirming to collaborate on appropriate projects in the future.
CHOOSE FILTER