Ambassador Pradap Pibulsonggram Visits ERIA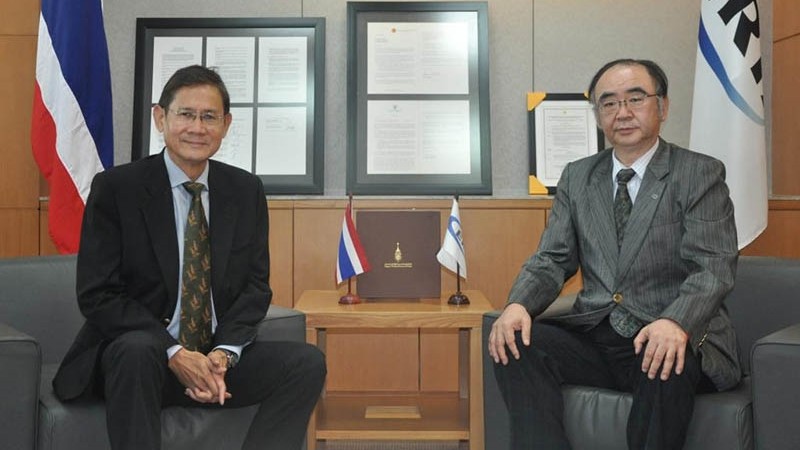 Ambassador Pradap Pibulsonggram, Thailand Representative,ASEAN Connectivity Coordinating Committee (ACCC) called on Prof. Hidetoshi Nishimura, Executive Director of ERIA on April 2, 2013 at ERIA Annex Office.
Prof. Nishimura briefed ERIA's research activities and contribution for ASEAN Connectivity. Both parties exchanged views about further cooperation on how to develop Connectivity in the region.
CHOOSE FILTER