A Secure and Reliable Rare Earth Mineral Supply Chain to Meet Net-Zero Emissions by 2050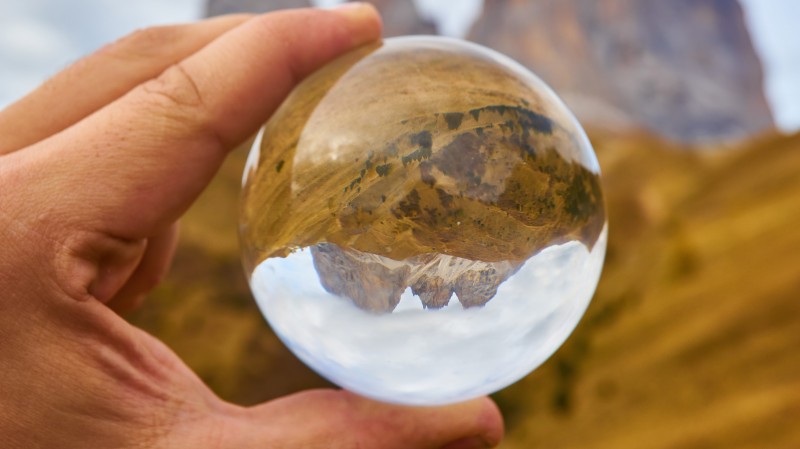 By Dr Han Phoumin, Senior Energy Economist: All countries are committed to pursuing pathways to decarbonise emissions by 2050, amid concerns raised by the Intergovernmental Panel on Climate Change over the serious consequences of global climate change. The Paris Agreement, a legally binding international treaty on climate change, set the goals to hold 'the increase in the global average temperature to well below 2°C above pre-industrial levels' and pursue efforts 'to limit the temperature increase to 1.5°C above pre-industrial levels.'
Pursuing net-zero emissions requires political commitment to drive policies in all energy-related sectors to transform business-as-usual energy infrastructure to clean and sustainable energy infrastructure, with clean fuels and renewables playing key roles. The scaling up of all clean and renewable technologies and production requires a massive amount of rare earth minerals or rare earth elements (REE) as critical input into the production of all clean technologies and renewables, such as wind turbines, battery storage and batteries in electric vehicles, electrolysers, and all smart technologies involved in smart grids and telecommunications. REE are also used in the production of military weapons.
To meet the net-zero emission scenario, demand for critical minerals is estimated to grow around six-fold from 7.1 megatons (Mt) in 2020 to 42.3 Mt in 2050. This jump in demand raises concerns over energy security in the global sourcing supply chain, dominated by China (IEA, 2022).
China is the biggest global rare earth player in terms of mine production and reserves of rare earth elements (REE), with 44 million tons in reserves (representing about 35% of global reserves) and 140,000 tons of annual mine-production. The United States is second, having re-opened mining in 2018, and gradually increased production to 38,000 tons in 2021, with 1.5 million tons in reserves. Australia ranks third with annual production of 17,000 tons and about 4.1 Mt in reserves. Viet Nam and Brazil have the second and third most reserves with 22 million tons and 21 million tons, respectively, but their mine production is among the lowest at only 1,000 tons per year each (USGS, 2022).
China has a strong foothold in the global supply chain, accounting for 80-85% of global supply, with the US heavily dependent on China for about 80% of its rare earth imports. Security of supply is an issue, underlining the need to develop new sources of rare earths in North America and elsewhere, such as Australia, Viet Nam and Indonesia. China's dominant role enables it to control global production and availability of these valuable metals. Prior to the 1980s, the US held a majority stake in the REE market, but that changed as production growth abroad, mounting environmental pressures at home, and cheaper labour shifted production overseas.
China's dominant position has sparked supply concerns. It has used REE for political leverage, and used its monopoly as a diplomatic tool in 2010 when it severely limited REE exports to Japan during arguments over disputed territory. This showed the world it saw its monopoly as a strategic tool in foreign policy. More recently, China also threatened to cut REE supply to the US during their trade war.
What we know is there are few players in the global REE supply chain. Recognising the importance of supply chain security, the US has made several attempts to re-emerge as a major player. This has seen renewed focus under the Biden administration, with massive investments in climate change technology, and a hard line being taken on geopolitical rivalries and the national security threat posed by China.
As a result, Australia, Indonesia, Viet Nam and India could be new supply chain sources in the near future. Australia's resources sector is well positioned to develop a cost-competitive domestic processing sector which meets environmental, social and governance considerations. This includes drawing on high labour and environmental standards, reliability as a supplier, and technical expertise to drive production efficiency. Its high standards and strong resources record give Australia a major advantage in the global critical minerals market. However, Australia, Indonesia and Viet Nam will all need to address barriers facing miners and processors, including skills and expertise to meet the technical challenges of production, processing and refining, and managing the sustainability of the critical minerals industry.
It is important for the governments of these three countries to look into issues which can help de-risk projects at all stages of development to overcome barriers and attract private investment. This can be done through project facilitation, providing technical support, and making strategic investments to scale up processing and lock in finance and offtake for production. There is a need to invest in research and development (R&D) for this sector to grow, just as China did for decades through its own R&D investment.
Finally, it is crucial to build relationships with key countries other than China for securing supplies; such as the United States, Japan, the Republic of Korea, the United Kingdom (UK), India and European Union (EU) members to secure off-take contracts of these critical minerals.
This opinion piece was written by ERIA's Senior Energy Economist, Dr Han Phoumin, and has been published in The Manila Times and The Jakarta Post. Click here to subscribe to the monthly newsletter.
Disclaimer: The views expressed are purely those of the authors and may not in any circumstances be regarded as stating an official position of the Economic Research Institute for ASEAN and East Asia.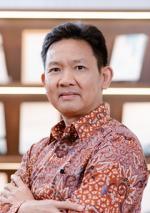 ERIA's Senior Energy Economist Dr Han Phoumin has more than 20 years of professional experience working at various international and inter-governmental organisations and multi-disciplinary research consortiums related to energy market and technologies, environment, integrated water resource management, governance, and economic development in the region of ASEAN and East Asia. He specialised in economic development and policy and applied econometrics. Much of his career in the past 12 years revolved around power sectors, especially with sustainable hydropower development, renewable energy policy research (i.e., biomass power generation competitiveness studies, solar and wind), energy efficiency and conservation, clean coal technology, energy security, and energy demand and supply forecasting. He has been serving as an expert for APEC on energy security for oil and gas emergency responses since 2013 until now. He is also one of the peer review experts for Peru's energy subsidy removal commissioned by USAID in 2015. He also has led a number of projects in the EAS region related to energy policy and planning, and also contributed articles and special issues for academic journals. In 2022, he joined Elsevier as a member of the International Advisory Board for Energy Policy.
CHOOSE FILTER