23rd Asian Trade Promotion Forum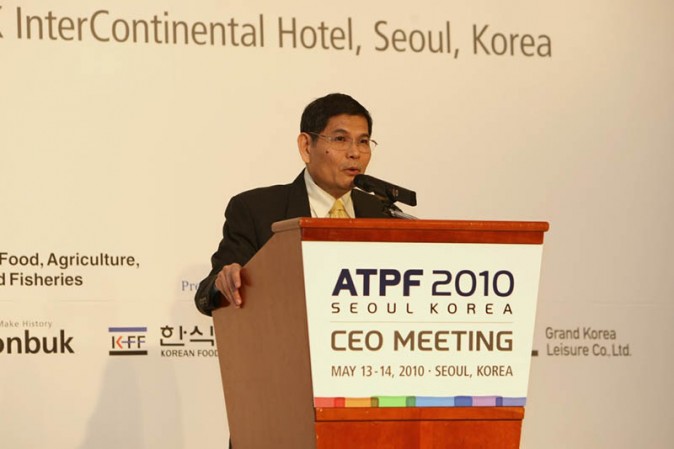 The 23rd Asian Trade Promotion Forum (ATPF), with the theme "One Asia, The Future of a New Era" , was held in Seoul, South Korea from 13 to 14 May, 2010.
Delegates from 19 ATPF member trade promotion organizations (TPOs) and 5 observers attended the forum. Dr. Ponciano Intal , Senior Researcher of ERIA, was invited by the Forum to deliver a special lecture. He explained the development path of Asia and suggested that TPOs understand the market and facilitate market information sharing, as well as matching and product marketing for One Asia. He also emphasized the importance of investing in TPOs.
CHOOSE FILTER