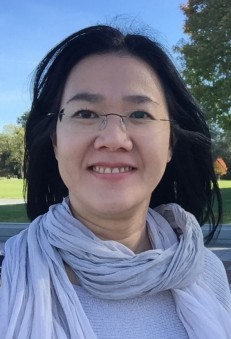 Lili Yan Ing
Senior Economist (Inactive)
.The Economic Research Institute for ASEAN and East Asia (ERIA) congratulates Dr Lili Yan Ing on her appointment as Lead Advisor on International Trade to the Minister of Trade of the Republic of Indonesia since November 2017.
Dr Ing was a Senior Economist at ERIA, where she led projects on trade and investment. From 2015 to 2016, Dr Ing served as a Senior Advisor on Trade and Investment at the Office of the President of the Republic of Indonesia. She has published a number of publications including The Indonesian Economy (eds. Lili Yan Ing, Gordon Hanson, and Sri Mulyani Indrawati), Production Networks in Southeast Asia (eds. Lili Yan Ing and Fukunari Kimura), Non-Tariff Measures in ASEAN, and an article on 50 Years of Indonesia's Trade Policy. She is also a frequent contributor to leading newspapers. Her reputation has made her a sought-after speaker in a number of important meetings and one of the most influential economists in the region. She obtained her PhD on International Trade from the Australian National University in 2009 where she was awarded 'Promising Young Economist' by the Pacific Trade and Development Forum.
Her forthcoming book is 'World Trade Evolution: Productivity, Growth and Employment' (eds. Lili Yan Ing and Miaojie Yu).
Selected Publications
Click here for the list.