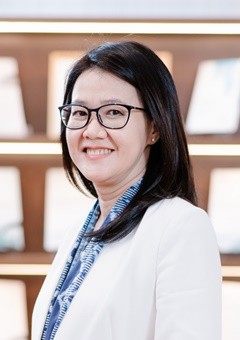 Lili Yan Ing
Lead Advisor (Southeast Asia Region)
Lili Yan Ing is a Lead Advisor (Southeast Asia Region) at the Economic Research Institute for ASEAN and East Asia (ERIA).
Dr Ing was appointed as Lead Advisor to the Minister of Trade of Indonesia from 2017–2019 and Senior Advisor on Trade and Investment at the President's Office of the Republic of Indonesia from 2015–2016.
She has written articles and edited books, among others: World Trade Evolution, East Asian Integration, The Indonesian Economy, Production Networks in Southeast Asia, Regional Integration and Non-Tariff Measures in ASEAN, Non-Tariff Measures in ASEAN, and 50 Years of Indonesia's Trade Policy. She regularly speaks at international fora such as WTO symposiums, NTM Weeks, and East Asia Business and Investment Summit. She is also a frequent contributor to the East Asia Forum, The Diplomat, Asian Nikkei Review, and Jakarta Post.
Forthcoming Books
Robots and AI: A New Economic Era (eds. Lili Yan Ing and Gene Grossman), New York: Routledge
COVID-19 in Indonesia: Impacts on the Economy and Ways to Recovery (eds. Lili Yan Ing and Chatib Basri), Oxon and New York: Routledge
Contact

PA: Ms Catherin Nur Safitri, [email protected]