Database and Programmes
Back
Understanding Rules of Origin: A Training Workshop for Cambodian Officials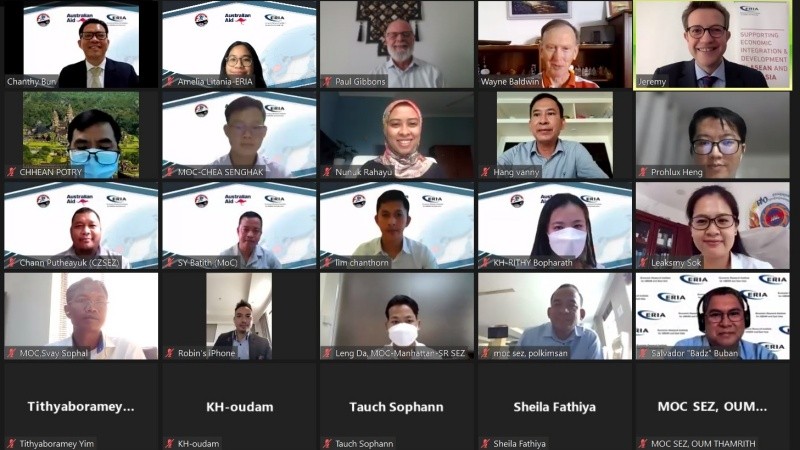 Phnom Penh, 22 February 2022: The Regional Comprehensive Economic Partnership (RCEP) free trade agreement came into force on 1 January 2022, with the Rules of Origin (ROO) chapter set to bring opportunities for businesses in the region, including for Cambodia. To support the government officials better understand the detail of the ROO chapter, on 21 February, ERIA kicked off the first day of its capacity building training for over 30 officials from the Ministry of Commerce (MOC), Ministry of Economy and Finance, Customs Department, and representatives from the Special Economic Zone.
The workshop was opened by H.E. BUN Chanthy, Under Secretary of State, MOC, who underlined the importance of the ROO chapter that will contribute to Cambodia's export activity and boost the country's gross domestic product. Whilst he acknowledged that the private sector is key for RCEP ROO, he also mentioned that the government plays a crucial role in providing information and facilitating the implementation of ROO. Robin Flint, First Secretary, Australian Embassy, Cambodia, shared similar comments, emphasizing the importance of government officials to understand ROO provisions and know how to advocate the rules to the business community.
Following the opening, the workshop continued with two live webinar sessions on the introduction of Rules of Origin and How the Rules Work. The workshop was facilitated by Paul Gibbons, former Director Good Section B of the Australian Department of Foreign Affairs and Trade (DFAT), and Wayne Baldwin, an expert with longstanding work in Australian Customs and Border Protection Service (Custom).
The workshop will continue for four days until 25 February, mixing live webinar sessions with individual learning. The 13 module training will cover all articles of the ROO Chapter, including Article 2.6 on tariff differentiation in the Trade in Goods Chapter and PSR Annex.
The workshop is held under the ERIA Capacity Building Programme, with support from the Department of Foreign Affairs and Trade, Australia.
Related Articles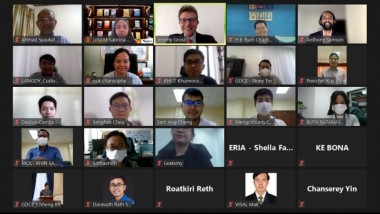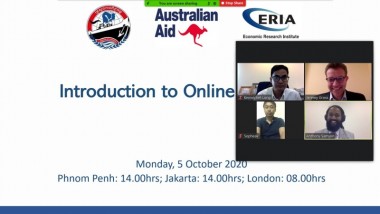 CHOOSE FILTER