Database and Programmes
Back
ERIA, IEA, and ECA Support Inclusiveness at Indonesia's G20
Jakarta, 8 April 2022: Indonesia's presidency of the G20 is happening at a very important moment in history when the world is facing multiple, critical issues simultaneously: covid recovery, rising trade tensions, competition between great superpowers, conflict between Russia and the Ukraine, inflation, increasing oil and gas prices among many others. Developing countries in particular are facing mounting challenges and must therefore have a strong voice during the G20 meetings.
ERIA's Lead Advisor on Southeast Asia, Dr Lili Yan Ing, had a constructive discussion with Professor Dani Rodrik, President of the International Economic Association (IEA) and Dr Vera Songwe, Executive Secretary of the UN Economic Commission for Africa (ECA), on emerging issues in economic recovery and the important role that the G20 can take in addressing them.
Dr Ing, Prof Rodrik, and Dr Songwe agree that levels of economic recovery across countries are uneven, starting from health, trade, investment, to overall economy. ECA provided an and their efforts to support quick recovery, particularly for middle- and low-income countries who need it most. Prof Rodrik and Dr Ing welcomed the LSF and will consider representing it to the G20 Presidency of Indonesia. Dr Ing also highlighted current global issues, especially challenges of developing countries with low tax revenue over GDP and high debt over GDP that provide them very limited spaces for fiscal interventions which have restrained their recovery.
Dr Ing and Prof Rodrik work together with Dr Songwe and other experts to provide insights to Indonesia's G20 presidency. The expert team will publish a report titled 'Indonesia's G20: New Normal, New Technologies, New Financing' by June this year consisting of 12 policy notes on the three priority issues –economic recovery, digital transformation, and new energy-- the G20 must address. All three institutions agreed to continue coordination of the efforts regarding the G20 and to strengthen their relationships.
Related Articles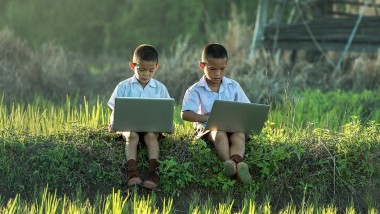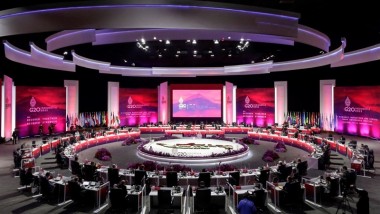 CHOOSE FILTER