ERIA Economist is invited to Public Seminar related to AEC in Indonesia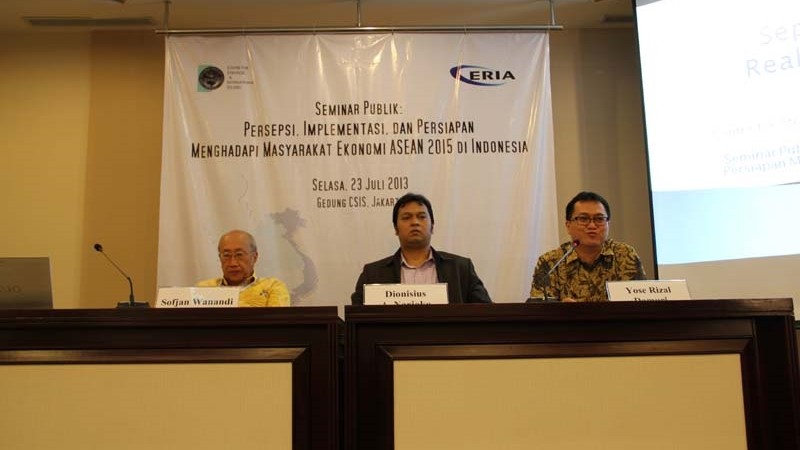 Dr. Dionisius Narjoko, Researcher of ERIA, was invited to the Public Seminar on Perception, Implementation and Preparation towards AEC 2015 in Indonesia on 23 July 2013 in Jakarta, Indonesia.
This Seminar was held for business people to be able to prepare better towards more competitive business climate of AEC and for government officials to benefit from their interactions with their business counterparts in order to negotiate better terms and conditions for opening up of their domestic market.
Dr. Narjoko moderated the first session titled "Indonesia and ASEAN Economic Community", whose panelist were Mr. Sofyan Wanandi, Chairman of APINDO and Dr. Yose Rizal, CSIS.
Approximately 100 participants from government and private sectors shared the information on the achievements and the challenges of AEC.
CHOOSE FILTER