Sustainable Biomass Utilisation Vision in East Asia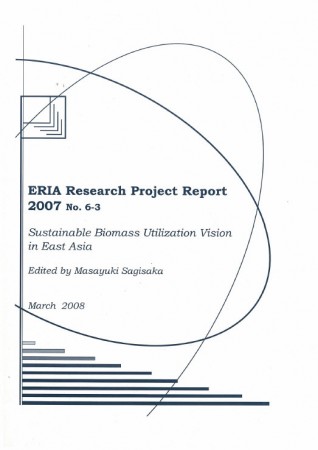 List of Project Members
SAGISAKA Masayuki( Project Leader): Dr. Eng., Deputy Director, Research Centre for Life Cycle Assessment, National Institute of Advanced Industrial Science & Technology (AIST), Japan.

CHEN Sau Soon, PhD : Senior General Manager, Environment & Bioprocess Technology Centre, SIRIM, Malaysia.

Jessie C. ELAURIA, PhD: Associate Professor, College Eng. & Agro-Indust. Tech., University of the Philippines, The Philippines.

Shabbir H. GHEEWALA: Dr. Eng., Associate Professor, The Joint Graduate School of Energy and Environment (JGSEE), King Mongkut's University of Technology Thonburi, Thailand.

KHOO Hsien Hui, PhD: Research Fellow, Institute of Chemical & Engineering Sciences (ICES), Singapore.

KUROSAWA Atsushi, PhD: Vice Director, Research & Development Division, The Institute of Applied Energy (IAE), Japan.

SADAMICHI Yucho, PhD: Life Cycle Management Center, Chiang Mai University, Thailand.

Vinod K. SHARMA, PhD: Professor, Indira Gandhi Institute of Development Research (IGIDR), India.
Full Report
Contents
Chapter2. SUSTAINABILITY AND BIOMASS UTILISATION
Chapter3. ECONOMIC ASPECTS OF BIOMASS UTILISATION
Chapter4. ENVIRONMENTAL ASPECTS OF BIOMASS UTILISATION
Chapter5. SOCIAL ASPECTS OF BIOMASS UTILISATION
Chapter6. POLICY RECOMMENDATIONS
CHOOSE FILTER