Shaping Energy Policies to Achieve the Sustainable Development Goals in Myanmar and the Greater Mekong Subregion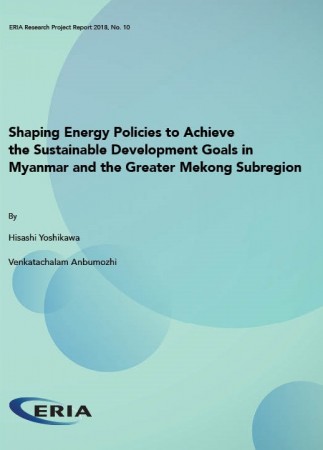 Increases in access to electricity in the poorest countries have begun to accelerate, energy efficiency continues to improve, and renewable energy is making gains in the electricity sector. Despite such progress, some 100 million people in the Mekong Sub-region remain without electricity while access to clean cooking fuels and technologies needs dedicated attention. Moreover, if Sustainable Development Goals 7, 13, and related Goals are to be met, much higher levels of ambition and effective energy policies are required in countries like Myanmar.
This report analyses the barriers to overcoming the rural electrification challenges in the Greater Mekong sub-region in general and in Myanmar in particular, from the perspective of the Sustainable Development Goals, and presents innovative solutions. The three themes the analysis in this report has focused on are electricity connectivity, barrier analysis of mini-grids, and energy for sustainable development. It was also found that energy issues are tied to many other important national security issues such as conflict resolution, peace building, and national unity. The report recommends an integrated energy policy and a new planning body to implement the required reforms.
Full Report
Contents
Project Members and Acknowledgements
Chapter 1. Introduction and Update on Energy Policy in Myanmar
Chapter 2. Energy for Peace and Sustainable Development
Chapter 3. Interconnection and Sustainable Development in the Greater Mekong Subregion
Chapter 4. Barrier Analysis of Mini-grid Diffusion in Myanmar
Chapter 5. Mini-grid Operator Model: The Case of Shan State
Chapter 6. Policy Recommendations
CHOOSE FILTER