Gender Digital Equality Across ASEAN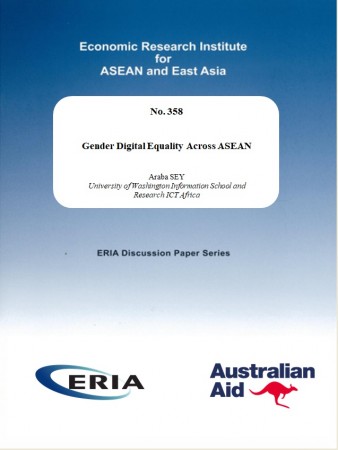 This paper provides an overview of the participation of women in the digital economy across ASEAN. By using available data sources, it compares and analyses levels of women participation in digital economy related occupations and activities across different ASEAN Member States. Overall, the analysis shows that the gap between women and men is bigger with respect to more advanced metrics of access to the digital economy (including skills; entrepreneurship opportunities; access to science, technology, engineering, mathematics, and tech occupations) than for more basic access metrics. Access to digital economy related occupations and activities is particularly important for ASEAN, which is amongst the fastest growing digital economies in the world. The shift towards digital technologies during the coronavirus disease (COVID-19) pandemic is accelerating pre-pandemic trends and making it even more relevant to gain a better understanding of women participation in the digital economy. The paper concludes by providing an overview of policy initiatives in ASEAN Member States and details possible policy options.
Disclaimer: This paper was funded by the Australian Government through the Department of Foreign Affairs and Trade. The views expressed in this publication are the authors' alone and are not necessarily the views of the Australian Government.
Related Articles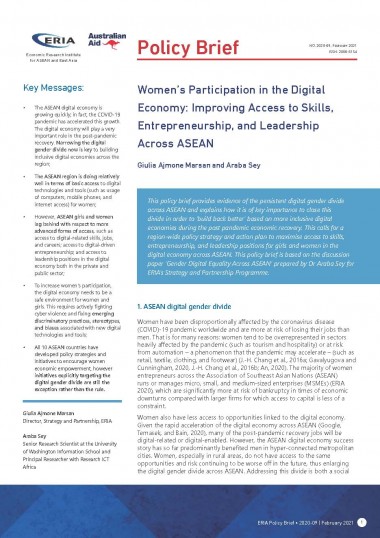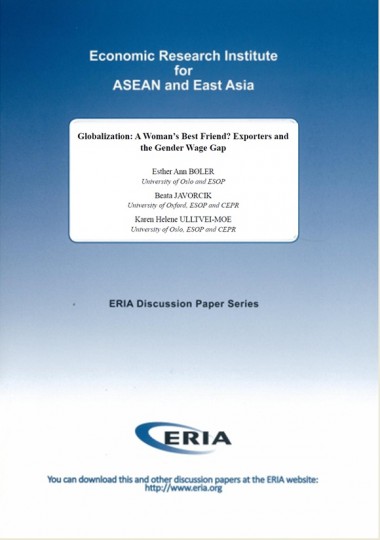 CHOOSE FILTER