ERIA Annual Report 2020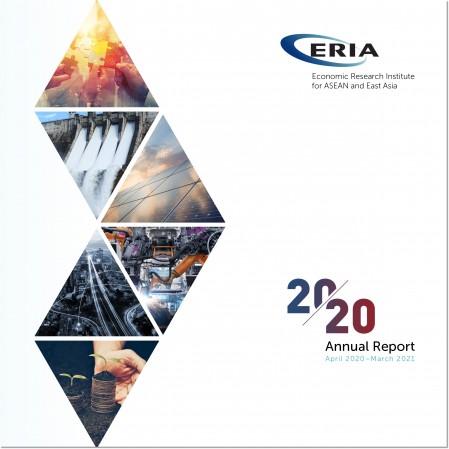 ERIA's Annual Report 2020 presents the organisation's various activities – such as research, seminars, capacity building, policy design, and dissemination initiatives – in fiscal year 2020. ERIA expanded the scope of its activities to help chart the future direction of ASEAN and East Asia.
The global coronavirus disease (COVID-19) pandemic has been on the agenda of our research activities. ERIA published numerous policy briefs and discussion papers on its implications for the economy (trade, investment, and fiscal policy), energy, and the environment (waste management). ERIA also conducted and organised a series of webinars and surveys related to the COVID-19 pandemic's impact on small and medium-sized enterprises, the digital economy, and business activity in ASEAN. These activities give recommendations to ASEAN Member States for tackling the negative impact of COVID-19 on the region.
Prof Hidetoshi Nishimura, President of ERIA, noted in his message that in January 2021 ERIA was ranked 9th in the international economic policy think tanks category, and 5th in the Southeast Asia and the Pacific category of the 2020 Global Go To Think Tank Index Report. ERIA was also ranked 43rd globally in the category of 'Top Energy and Resources Policy Think Tanks.'
In the Chairman's Statement of the 37th ASEAN Summit, ERIA was encouraged to publish the 'Sub-regional development strategy in ASEAN after COVID-19: inclusiveness and sustainability in the Mekong subregion (MEKONG 2030) report', which provides insights on ASEAN's sub-regional development and its role in ASEAN Community building.
Full Report
Contents
Research
Policy Design Department
Outreach and Dissemination
Capacity Building Strategy & Partnership Programme
Annexes
Annex B - Academic Advisory Council
Annex C - Research Institutes Network
Annex D - Energy Research Institutes Network
Annex E - ERIA Officials, Researchers, Associates, and Staff
Annex F - Summit Statements in FY2020
Annex G-1 - List of Outreach Activities of ERIA Researchers (Publications)
Annex G-2 - List of Outreach Activities of ERIA Researchers (International workshops/conferences/lectures)
Annex J - Capacity Building and Strategy & Partnership Event List
Related Articles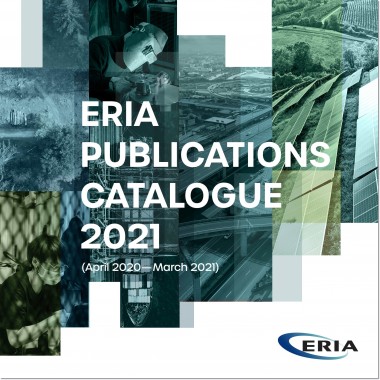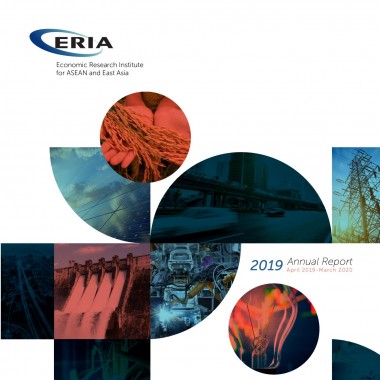 CHOOSE FILTER