Developing a Roadmap toward East Asian Economic Integration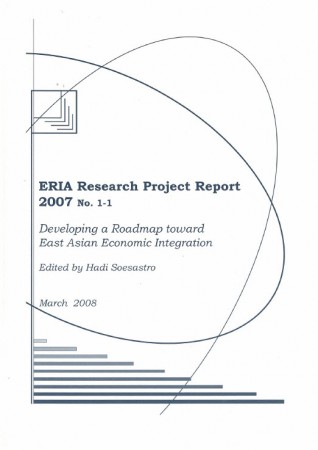 List of Project Members
DR. JENNY CORBETT: Executive Director, Australia-Japan Research Centre (AJRC), Crawford School of Economics and Government, Australian National University (ANU), Australia.

MR. VINCENT KONG SUI FONG : Brunei Darussalam Institute of Policy and Strategic Studies (BDIPSS), Brunei Darussalam.

Dr. Chap Sotharith: Executive Director, Cambodian Institute for Cooperation and Peace (CICP), Cambodia.

Prof. Zhang Yunling: Executive Director, Institute of Asia-Pacific Studies, Chinese Academy of Social Sciences (CASS), China.

Dr. Nagesh Kumar: Director General, Research and Information System for Developing Countries (RIS), India.

Dr. Hadi Soesastro (Project leader): Executive Director, Centre for Strategic and International Studies (CSIS), Indonesia.

Dr. Fukunari Kimura: Professor, Faculty of Economics, Keio University, Japan.

Mr. Daisuke Hiratsuka: Director General, Development Studies Center, Institute of Developing Economies, JETRO(IDE-JETRO), Japan.

Dr. Chang Jae Lee: Vice President, Korea Institute for International Economic Policy (KIEP), Korea.

Dr. Leeber Leebouapao: Deputy Director General, National Economic Research Institute (NERI), Lao PDR.

Dr. Mohamed Ariff: Executive Director, Malaysian Institute of Economic Research (MIER), Malaysia.

Prof. Khin Khin Htwe: Programme Coordinator, Department of Applied Economics, Yangon Institute of Economics (YIE),Ministry of Education, Myanmar.

Dr. Brent Layton: Chief Executive, New Zealand Institute of Economic Research (NZIER), New Zealand.

Dr. Josef T. Yap: President, Philippine Institute for Development Studies (PIDS), Philippines.

Dr. Hank Lim: Research Director, Singapore Institute of International Affairs (SIIA), Singapore.
Dr. Wisarn Pupphavesa: Advisor, Thailand Development Research Institute (TDRI), Thailand.

Mr. So Umezaki: Research Fellow, Bangkok Research Center, JETRO (BRC-JETRO), Thailand.

Dr. Vo Tri Thanh: Director, Central Institute for Economic Management (CIEM), Ministry of Planning and Investment, Vietnam.
Full Report
Contents
PART I.
Developing a Roadmap toward East Asian Economic Integration
2. NATURE AND CHARACTERISTICS OF THE EAST ASIAN ECONOMY
3. POLICY FRAMEWORK OF DEEPENING ECONOMIC INTEGRATION AND NARROWING DEVELOPMENT GAPS
4. DEEPENING ECONOMIC INTEGRATION: THE ASEAN ECONOMIC COMMUNITY AND BEYOND
5. GEOGRAPHICAL SIMULATION MODEL ANALYSES ON ECONOMIC CORRIDORS
6. INFRASTRUCTURE FOR EQUITABLE ECONOMIC DEVELOPMENT
7. DEVELOPMENT STRATEGY FOR CLMV IN THE AGE OF ECONOMIC INTEGRATION
8. STRATEGIES FOR INDUSTRIAL CLUSTERING: INDUSTRIAL AGGLOMERATION, PRODUCTION NETWORKS AND FDI PROMOTION
9. SME POLICIES IN THE AGE OF GLOBALIZATION
REFERENCES

PART II
Countries' Perspectives on the Roadmap toward East Asian Economic Integration
CHOOSE FILTER