ASEAN @ 50 Volume 5: The ASEAN Economic Community Into 2025 and Beyond
ASEAN has successfully promoted economic integration by increasing intra-ASEAN trade and investment over 5 decades. This is despite the diversity of its member states in terms of the stages of economic development, political systems, ethnicities, and cultural backgrounds, thereby contributing to rapid economic development and growth. Progress in economic integration is realised through step-by-step confidence-building approach - or 'ASEAN way' - towards integration by adopting various ASEAN-wide schemes including the ASEAN Free Trade Area in 1993 and ASEAN Economic Community (AEC) in 2015. Looking to the future, ASEAN needs to undertake investment actively, increase productivity, and enhance connectivity to continue and accelerate economic growth and to realise sustainable and inclusive economic growth. Towards this end, the papers in this volume elaborate on several critical policy measures for moving the AEC forward into 2025 and beyond: promotion of seamless trade facilitation, managing rising non-tariff measures, reframing trade service sector development and liberalisation, institutionalisation of good regulatory practice, enhancing connectivity and participation in global value chains, promoting innovation, and others. The papers effectively sharpen the logic and deepen the insights for the above-mentioned policy measures which are identified and presented in the AEC 2025 Blueprint and other ASEAN blueprints. In addition, the volume emphasises that effective and speedy implementation of these measures by ASEAN and ASEAN Member States requires not only strong political will/commitment but also a monitoring and evaluation system that engenders deep engagement of and collaboration with the business community, think tanks and research institutes, and civil society for constructive feedback.
Full Report
Contents
Table of Contents
Integrative Chapter
5.0 The ASEAN Economic Community Into 2025 and Beyond
Essays and Papers
5.1 ASEAN: The Experiment in Open Regionalism that Succeeded
5.2 The Promise and Challenges of ASEAN and AEC in a Fast-Changing East Asia: AEC Blueprint as Driver of Transformation of ASEAN Member States
5.3 A More Integrated ASEAN: Facilitating Trade in Goods
5.4 Bringing ASEAN into the Global Services Network Revolution
5.5 The Promises of Bank Integration in ASEAN: Is There a Catch?
5.6 ASEAN's Regulatory Reform Imperative and Future Prospects
5.7 Legal Barriers to Supply Chain Connectivity in ASEAN
5.8 Building Dynamic Industrial Agglomerations in ASEAN: Connectivity to Build Up Innovative Capability
5.9 Innovation Policy in/for ASEAN
Related Articles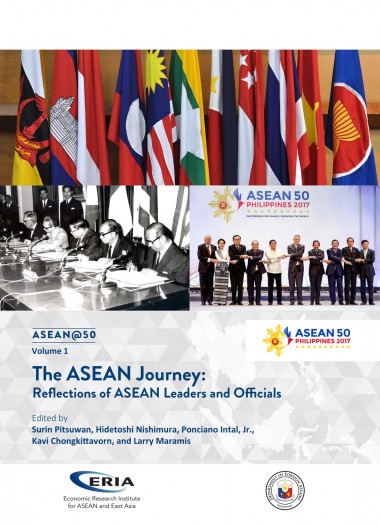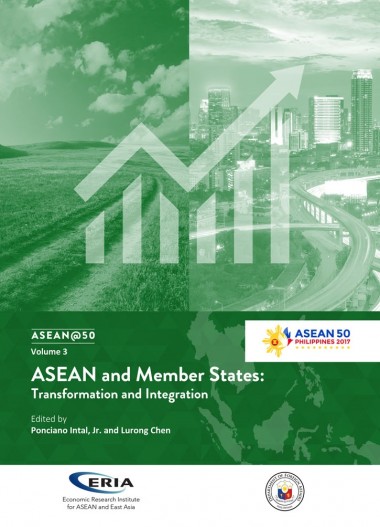 CHOOSE FILTER