Analysis of Future Mobility Fuel Scenarios Considering the Sustainable Use of Biofuels-Phase-2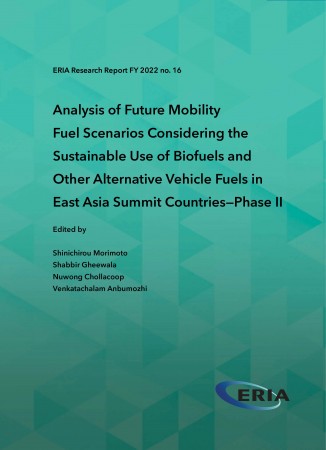 Reducing greenhouse gas (GHG) emissions in the transport sector is now attracting attention worldwide. To meet the Paris Agreement 2030 targets, East Asia Summit (EAS) countries have been making great efforts to introduce biofuels on a large scale and electrified vehicles (xEVs) as well. This report presents the results of future scenario analysis of EAS mobility, which greatly contributes to the Sustainable Development Goals (SDGs) in view of the balance between transport CO2 reduction, biofuel use, and mineral resources demand.
It provides evaluation results of 'well-to-wheel' CO2 emissions and reductions for producing and using biofuels, and also for implementing xEVs based on the policies of six countries – Indonesia, Malaysia, Philippines, Thailand, Viet Nam, and India. Moreover, future demand for mineral resources such as neodymium (for permanent magnet motors) and cobalt (for lithium-ion batteries) was estimated considering those countries' mobility electrification.
Full Report
Analysis of Future Mobility Fuel Scenarios Considering the Sustainable Use of Biofuels and Other Alternative Vehicle Fuels in East Asia Summit Countries – Phase II
Contents
Chapter 2: Well-to-Tank CO2 Emissions from Biofuels
Chapter 3: Tank-to-Wheel CO2 Emissions from Biofuels
Chapter 4: CO2 Emissions from Producing Mineral Resources by Mobility Electrification
Related Articles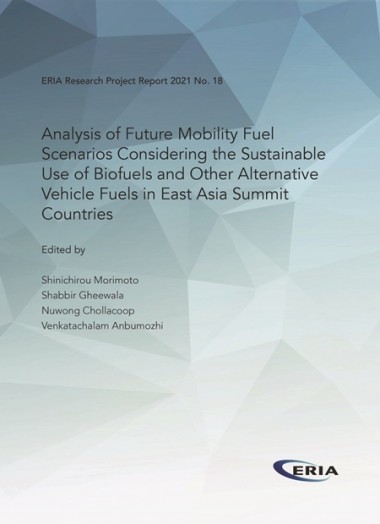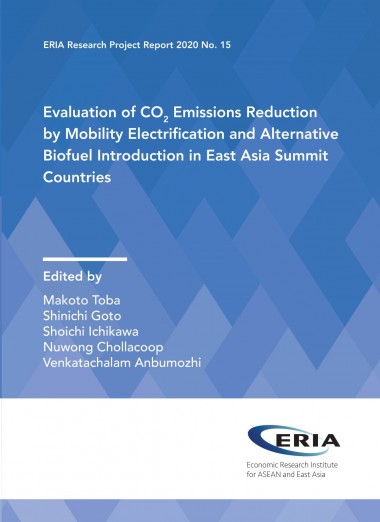 CHOOSE FILTER