Facilitating Trade in Pharmaceuticals: A Response to the COVID-19 Pandemic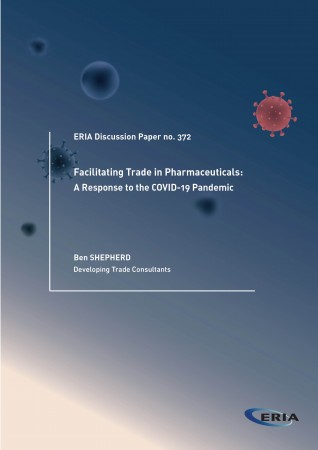 This paper reviews trade in pharmaceutical products, focusing on ASEAN countries. Trade in this sector is of singular policy importance as a result of the COVID-19 pandemic. First, the paper shows that pharmaceuticals are traded within Global Value Chains, which in turn means that international linkages are complex. Second, the paper shows that policy reforms can help boost trade in the sector, which has important human development implications during the pandemic period.
This research was conducted as a part of the project 'ERIA Research on Covid-19' at the Economic Research Institute for ASEAN and East Asia (ERIA).
Facilitating Trade in Pharmaceuticals: A Response to the COVID-19 Pandemic
Related Articles