Workshop Targets Integration of Policy and Research on Ageing in ASEAN
Singapore, 6 September 2019: Tackling population ageing to harness the potential and strengths of collaborative efforts among ASEAN Member States (AMS) was the focus of the Regional Workshop on Integrating Policy and Research on Ageing in ASEAN: Conversations Across the Policy and Research Divide, held in Singapore on 4–6 September 2019. The workshop was organised by ERIA, together with the Centre for Ageing Research and Education (CARE), the DUKE-NUS Medical School, and the National University of Singapore.
The workshop recognised that population ageing is occurring everywhere and the AMSs are no exception. The proportion of the population aged 60 and above in Singapore and the Republic of Korea will exceed that of Japan by 2065. Thailand and China will be just behind these countries, with Brunei, Viet Nam, and Malaysia closely following. The proportions of those aged 60 and above in the Lao People's Democratic Republic, Myanmar, Indonesia, and Cambodia are projected to exceed 20% by 2065. Although the projected proportion of older adults in the Philippines is lower than that of all the other countries, the sheer number of older adults in that country, estimated at more than 30 million, warrants attention.
Fundamental to the issue of population ageing is understanding the health status of older adults in the ASEAN region to launch regional efforts to achieve active ageing. The workshop was organised with the goal of gaining such an understanding. Specifically, it aimed to bring together policymakers and researchers to discuss developing evidence-based policies for health and ageing in ASEAN, provide an opportunity for policymakers to share policies on health and ageing in their countries, and give researchers a chance to showcase the data on health and ageing in their countries.
Findings were shared from an ERIA study on longitudinal surveys on ageing and health in the Philippines and in Viet Nam, which assess health expectancy of the elderly, referring to several measures of population health, including mortality and morbidity.
Related Articles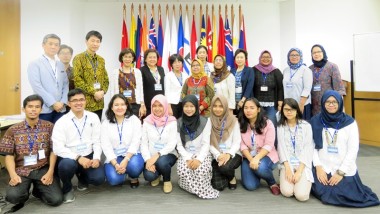 CHOOSE FILTER