Vitis of the Mayor of Osaka, Japan, Mr. Kunio Hiramatsu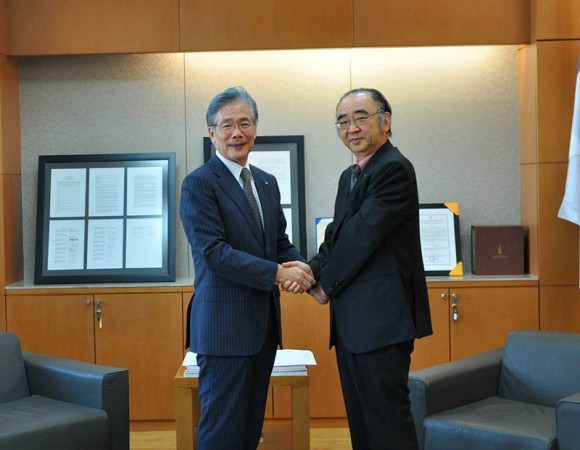 The Mayor of Osaka, Japan, Mr. Kunio Hiramatsu and his delegations including Kansai Economic Federation visited ERIA Annex Office and had a meeting with Mr. Hidetoshi Nishimura, ERIA Executive Director on 6 July 2011.
During the meeting, Mr. Nishimura briefed the outline of ERIA's activities and highlighted about economic and market potential in ASEAN. In this regard, Mr. Nishimura said that ASEAN vitality in strengthening the connectivity in ASEAN will support Japanese reconstruction process from the Great East Japan Earthquake. He also stressed about the importance of cooperation with Osaka which is a growth engine of West Japan.
Mr. Hiramatsu responded that Osaka will cooperate in the field of environment and water with the support of the private sector for the development of ASEAN.
Both parties reaffirmed its future cooperation.
CHOOSE FILTER