Visit of Prof. Simon Tay, Chairman of SIIA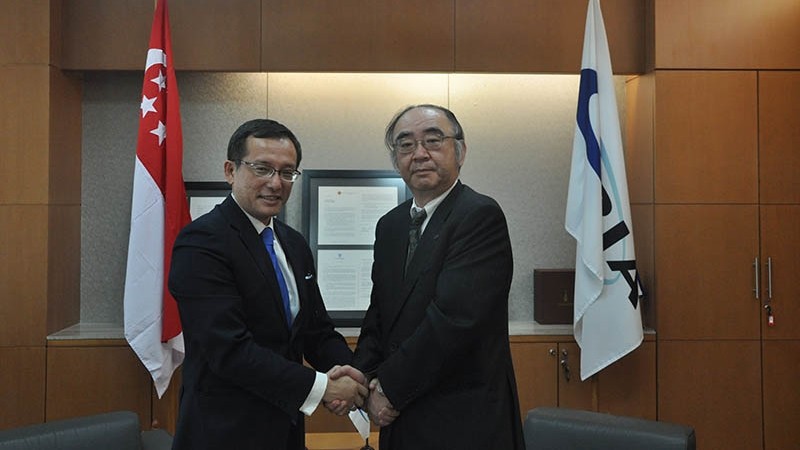 Prof. Simon Tay, Chairman of Singapore Institute of International Affairs (SIIA), visited ERIA Annex Office on April 29, 2013 and Prof. Hidetoshi Nishimura, Executive Director of ERIA welcomed his visit to ERIA. The purpose of his visit was to attend the 1st Workshop on "Explicating Jakarta Framework of Moving ASEAN Economic Community (AEC) Beyond 2015".
Prof. Nishimura briefed on ERIA's recent activities and introduced ERIA's facilities during the office tour.
CHOOSE FILTER