Towards Responsive Regulations and Regulatory Coherence in ASEAN and East Asia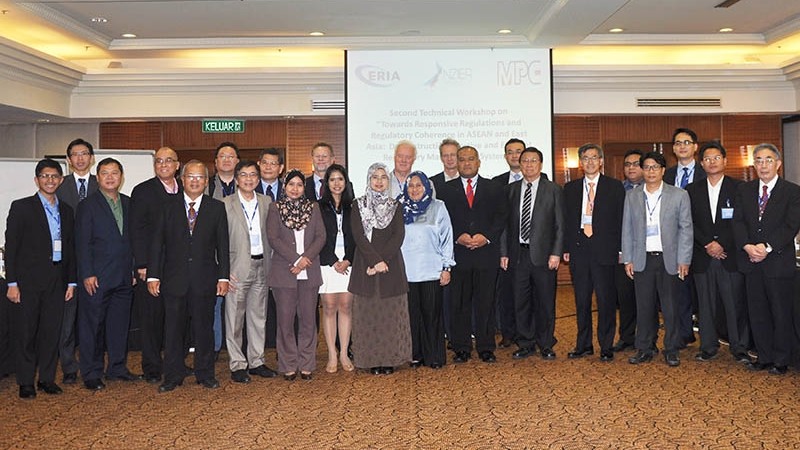 ERIA organized the second technical workshop on Deconstructing Effective and Efficient Regulatory Management System in ASEAN and East Asia, which was held in Kuala Lumpur, 20-21 April 2015.
The workshop was attended by ten country study authors as well as representatives from Malaysia Productivity Corporation (MPC) and the New Zealand Embassy in Jakarta. The workshop was a continuation of the first workshop held in September 2014. During the workshop, the ten country study authors presented two case studies on regulatory improvement in their respective country. The case study presentations were followed by econometric analysis on regulatory management system elements table as well as a discussion on insights and key findings of the study.
The presentations and discussions on the case studies highlighted, among others, the importance of strong political will from leadership, the need for incentive structures built into the system, supporting institution to provide evidence-based analytical support and to facilitate public-private partnerships, as well as the need for improvements in the quality of civil services. The study is a joint project between ERIA and New Zealand Institute of Economic Research (NZIER), supported by New Zealand Government and Malaysia Productivity Corporation (MPC). The draft of the integrative report is expected to be finished in August 2015.
CHOOSE FILTER