The Role of Policies in Supporting the Private Sector in Combatting Marine Plastic Debris

Jakarta, 17 June 2021:�Economic Research Institute for ASEAN and East Asia (ERIA) and ASEAN Secretariat co-hosted a public forum to discuss how policies can support the private sector in combatting marine plastic debris, which marked�the fourth event of 'ASEAN on Point' webinar series. The forum was held virtually and gathered people from governments, research institutions, academia, international organizations, consultancy agencies, and private sectors. The forum acknowledged private companies as important stakeholders to solve the plastic waste problem and expected the discussion to raise awareness about the marine plastic issue in the ASEAN+3 region, share innovative business practices performed by leading regional companies, and identify policy options that can further promote private sector good practices in addressing plastic waste.
The forum started with an opening remark from H.E. Mr Kung Phoak, the Deputy Secretary-General of ASEAN for ASEAN Socio-Cultural Community. H.E. Mr Kung Phoak pointed out that the rapid coastal development and exponential population growth are the key explanations for the threat posed by marine plastics in the ASEAN region. To address this issue, he continued, the business sector can play an important role by enhancing producer responsibility, promoting sustainable consumption and production, reducing single-use plastics, and many more. All these efforts should be combined with strong policies that work in tandem for them to be effective and sustainable, he concluded.
The second opening remarks was delivered by Mr Koji Hachiyama, Chief Operating Officer of ERIA. He stated that East and Southeast Asian countries are indeed among the biggest contributors of plastic leakage into the oceans, and in response to this situation, ERIA has established the Regional Knowledge Centre for Marine Plastic Debris (RKC-MPD) in 2019. The centre has recently launched an�online platform�to collect and disseminate positive business activities that are reducing plastic waste and marine plastic pollution in ASEAN+3 region. The platform is expected to reduce the information gap, record positive commitments undertaken by the private sector, and promote intra-regional information exchange. Mr Hachiyama expressed his wish that this forum can further accelerate the recognition and thus the expansion of the platform.
Four inspiring private companies� representatives from the ASEAN+3 region were invited to share their experience on how their business came about and what are the challenges they have faced and/or still facing. This was followed by a Q&A style discussion on policy instruments that can encourage business like theirs to succeed in ASEAN+3 context.
The first panellist was Ms Supatchaya Techachoochert, co-founder of Refill Station, the first bulk store in Thailand. Refill Station shops can be found today in Thailand, Cambodia, Laos, and Vietnam, and customers can buy daily products, such as shampoo and detergent by refilling their own containers to reduce the plastic waste. Other eco-friendly items, such as reusable bags and eco-friendly sanitary pads can be purchased as well. One of the missions of Ms Techachoochert is to demonstrate by example that running a business with environmentally friendly principles is possible. She hopes that her business endeavour can also educate young children and the community to be more aware of plastic waste and its impact on the environment.
The second speaker, Mr Tommy�Tjiptadjaja, co-founder and CEO of Greenhope Indonesia emphasised that there is no single silver bullet to address the plastic waste problem. Mr Tjiptadjaja introduced the 4R principle on which Greenhope�s business activity is based: reduce, reuse, recycle, and return to earth. Looking at the current prevalence of plastic waste, and being ensured that plastic alternative products that return to earth (i.e. biodegradable bags and other products) can address the missing link, he has started his eco-friendly business with his co-founder. Mr Tjiptadjaja encouraged entrepreneurs to keep innovating new technologies to address plastic pollution, governments to stimulate innovation by providing a contextual framework, facilitating pilot projects, and NGOs and consumer brands to promote positive behavioural changes.
The third speaker, Mr Kentaro Inukai, President of Pana-Chemical, gave a brief overview about 'J-EPS recycling' which was introduced by his company 45 years ago in Japan to turn Styrofoam (EPS) waste into recyclable ingots. Around 2,000 affiliated companies in Japan are regularly compressing their Styrofoam waste and selling them to Pana-Chemical, which the company will turn into recyclable plastic resources. Mr Inukai�s mission is to establish a new image of the recycling business as a 'resource plastic manufacturer' and move away from the traditional image of 'waste plastic' trader. He is also leading the Resource Plastic Association, which certifies other recycling businesses which also produce high-quality, sorted, and ready to be recycled plastic material.
Finally, Ms Iris Chang, the Director of Social Impact and Sustainability of Grab, highlighted GrabFood's initiatives on online food delivery in Southeast Asia. By introducing the 'No single-use cutlery' setting by default in GrabFood app, the company has successfully saved 95 million sets of plastic cutleries in just 6 months. Merchant partners are also encouraged to replace plastic packaging with more sustainable materials, such as paper and bagasse, and/or provide reusable containers, but this initiative has seen less visible success. Ms Chang argued that giving the option to voluntarily adopt such initiatives, which is usually more expensive either for the customer or for the restaurant is not effective, and an incentive mechanism is needed if we were to create a paradigm shift.
The panel discussion offered valuable insights into the challenges that companies are encountering in reducing plastic waste, and highlighted some policy options that could be considered. Among the salient points, the discussion concluded that enabling policies are needed to make such green investments more accessible not only to big enterprises, but also to small and medium enterprises. It also argued that given the transboundary nature of the issue, the enabling policies must not be limited to local and national level. ASEAN+3 regional level policy is also needed, and the recently launched ASEAN Regional Action Plan for Combating Marine Debris in the ASEAN Member States (2021-2025), can be a good framework in which private sector inputs and involvement could be taken into account.
As a closing remark, Mr Michikazu Kojima, Research Fellow of ERIA, summarised some policy options that were proposed during the discussion which can stimulate private sector initiative in combatting marine plastic debris. These include: the adoption and enforcement of waste policies, imposing responsibilities to waste generators, standardisation of biodegradable plastics, as well as awareness-raising campaign and education. �
A summary report, which includes the policy options recommended during the webinar and the results of the follow-up survey will be produced and shared with the relevant stakeholders in ASEAN+3 countries.
Event Report
ASEAN on Point Public Forum: How Policies can Support the Private Sector in Combatting Marine Plastic Debris
�Note: This article is originally posted on the website of the RKC-MPD. See the original article here.�
Related Articles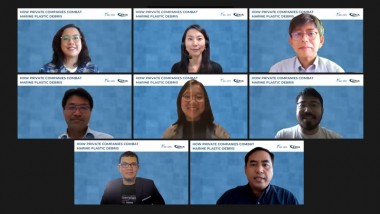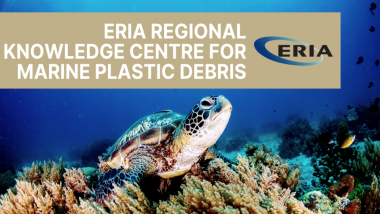 CHOOSE FILTER