Thailand's High Stakes for APEC 2022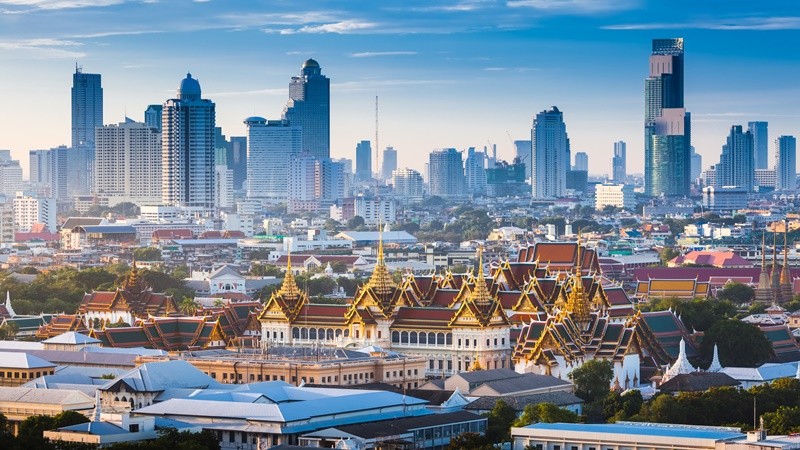 By Mr Kavi Chongkittavorn, Senior Communications Advisor: Prime Minister Prayut Chan-o-cha was happy to have a chat and a photo with US President Joe Biden at COP26 in Glasgow last week. Gen Prayut also took the opportunity to personally invite Mr Biden to Bangkok for the Asia-Pacific Economic Leaders Meeting (Apec) in late November next year. He could have done the same to Chinese President Xi Jinping and Russian President Vladimir Putin if they were there but unfortunately but both leaders only participated in COP26 via online.
For the prime minister, to have all three of the world's most powerful leaders in the Thai capital face-to-face along with other Apec leaders would serve as a milestone in his career.
Meanwhile, as online Apec meetings chaired by New Zealand wind down this week, the host and current Apec chairperson Prime Minister Jacinda Arden has been diligently pushing Apec members to be closer and achieve objectives set under the theme of "Join, Work, Grow. Together". Ms Arden will chair the leaders' meeting on Nov 12-13 to provide strategic vision and directives for future cooperation. Needless to say, there are a lot of issues to cover but, Wellington has been successful in further strengthening members' commitment to resolving the current health and economic crisis so to ensure regional resilience and sustainability.
The current chair has also been promoting economic and trade policies based on macroeconomic policies and structural reform as well as increasing stakeholders' participation towards sustainable recovery, inclusivity and digital connectivity.
It is not an exaggeration to say that Thailand always performs whenever the country plays host to mega-international conferences or anything of such a scale. When Thailand hosted the first Asia Europe Meeting in 1995, parts of Bangkok were magically turned into small paradises with modern decor and props. Overnight, Klong Toey slum areas were cordoned off with huge wall-line photographs of tall trees and flowers. There were also no traffic jams as schools were closed. At least for several weeks, Bangkok was surreal.
When Thailand was the 2003 Apec chair, history was made with Apec meetings held in the country. In true Thai fashion, they and related events were rated highly for their hospitality which included guests being treated to front-seat seats for a royal barge procession.
Now, it is a different environment as the global and regional economies have been disrupted by Covid-19 and climate change. Memorable achievements this time around will not be about pomp and pleasantries but real and effective measures that will save lives and improve livelihoods while leaving no one behind.
As a precursor leading to the Apec chair, the Prayut government wants to use the opportunity to create "a new chapter" in Thailand's economic development in the post-Covid-19 world that is sustainable and balanced. Well, whether he can do it will depend on these three guiding principles "Open. Connect. Balance" -- which is the theme of Thailand's Apec chair for the next 365 days as it attempts to follow up on the achievements of the preceding chair.
It has taken nearly 18 months of consultations and brainstorming sessions with officials from various ministries and the private sector to determine the trajectory and substance of Apec under the Thai chair. With 22 economies, Apec accounts for half of global trade and 60% of total GDP covering three billion people.
The first principle is "open" which means open to all opportunities and, as such, the Apec members should be open to free trade agreements that would facilitate trade and investment with a people-centred approach.
The second principle is "connect" which has a pretty broad scope and the Thai chair envisages the connectivity of all three elements of time, space and people as a means to foster economic recovery for the region as well as for the rest of the world in sustainable ways.
The third principle is "balance" and in this Thailand seeks to promote balanced growth and development in an inclusive way.
The three principles also relate well with the country's new economic model, known as the Bio-Circular-Green Economy, or BCG. The Prayut government will use this strategy to accelerate economic and social development. The BCG model integrates the bio-economy, circular economy and green economy.
According to the BCG website, this new economy has a four-pronged approach with the first being to enhance the economic value of agricultural and food products by applying biotechnology to create innovations and meet the needs of global consumers.
The second approach is the building of technology and human capital in medical and pharmaceutical R&D.
The third approach involves the upgrading and promoting of sustainable competitiveness of Thai BCG industries with knowledge, technology and innovation that concerns green manufacturing. The fourth approach is focused on building resilience to global changes.
From now on, at least on paper, the DNA of the Thai economy will be more dynamic and holistic. The ultimate objective is to change the way humans live to become more balanced and sustainable and friendly to the environment. Under the Thai chair, efforts will be focused on the promotion of sustainable, balanced and inclusive development in economic, social and environmental dimensions that all people can enjoy. Other priorities will include trade and investment facilitation that would help to achieve long-term regional prosperity.
Finally, the effort to rehabilitate connectivity -- so as to hasten the economic recovery and development in the post-Covid-19 world -- will continue.
This opinion piece was written by ERIA's Senior Communications Advisor, Mr Kavi Chongkittavorn, and has been published in The Bangkok Post. Click here to subscribe to the monthly newsletter.
Related Articles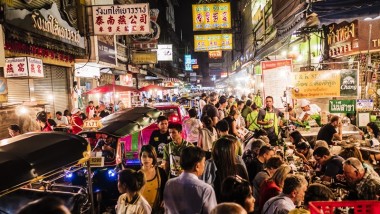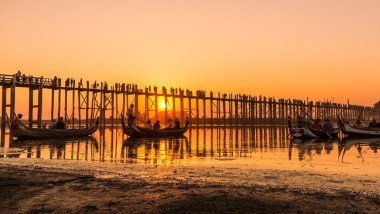 CHOOSE FILTER