Technical Workshop on Reducing the Vulnerability of Supply Chains and Production Networks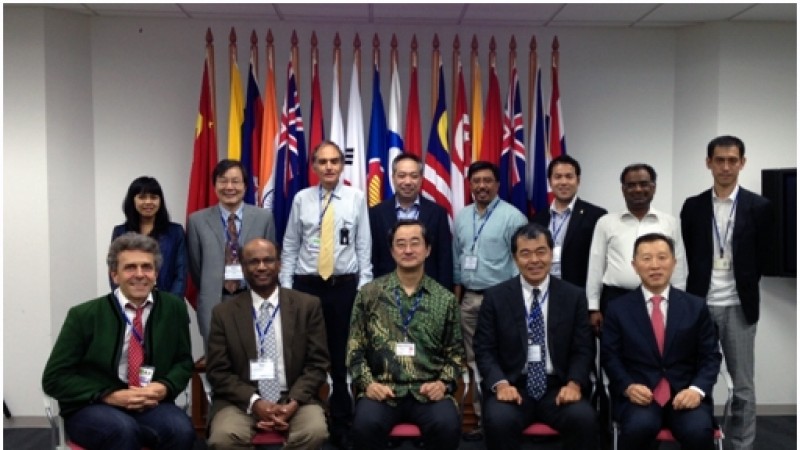 Natural disasters when combined with economic shocks have profound impact on global value chains. Left unchecked, an increase in frequency of such disasters could cause worldwide supply chain disruptions.
The South East and East Asia regions are more vulnerable to disasters risks than other regions due to their dependency on trade integration. Resilience along the value chain -- adjustments in sectoral level economic systems and formulating business continuity plans - becomes a key strategy for sustaining economic growth. ERIA has devised a study aiming at (i) finding cost effective strategies to minimize vulnerability dimensions of high-probability economic shocks, financial crisis, and other disaster events along key Asian value chains and production networks; and (ii) analysing effectiveness of Public Private Partnerships in implementing various structural and non-structural measures at national and regional levels in building resilient economies. On 26 March 2016, ERIA held its first technical workshop for the study at its office in Jakarta. 10 experts participated in the workshop and deliberated the technical and financial strategies for ASEAN +6 countries to enhance resilience to economic and natural disaster shocks. The publication of an integrated policy is expected to be finished by 30 October 2016.
CHOOSE FILTER