T20–ERIA–IIMB Special Side Event on G20's Adaptability to Digital Public Infrastructure in Driving Deep Sustainability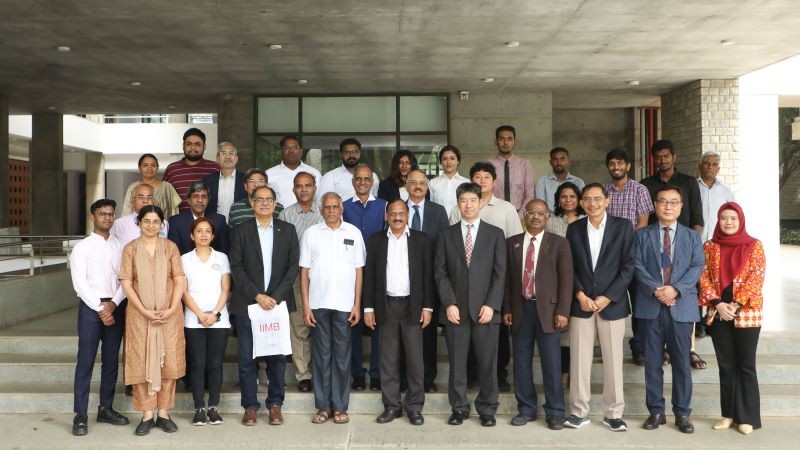 Bangalore, 29-30 July 2023: The Economic Research Institute for ASEAN and East Asia (ERIA), in cooperation with the T20 Task Force 2 (TF-2), and the Indian Institute of Management Bangalore (IIMB), organized a two-day special T20 side event on the adaptability of G20 to digital public infrastructure (DPI) as a catalyst to drive deep sustainability at the G20 level, taking into account the aspirations of emerging economies such as ASEAN.
The hybrid event was organised to promote factors contributing to the sustainability approach to digital transformation at the G20 level (in general) and emerging economies; gathering policy, business, and social leaders' views on DPI's potential in accelerating the transition to a circular low-carbon economy in emerging economies; and creating awareness of internationally coordinated actions on DPI's transformative role in driving stronger sustainable economic growth.
Fourteen speakers from academia, T20 TF-2, and businesses presented on the best practices DPI innovations have contributed to the sustainability agenda; with a focus on the circular economy, decarbonisation, smart cities, and integrated waste management. Outcomes of the event aimed to drive digital innovations with a whole-of-society approach, blending public and private partnerships to create sustainable infrastructure to attain United Nations Sustainable Development Goals (SDGs) which are crucial, especially for emerging economies. The workshop was attended by people from academia, business, and students from India and abroad.
The first day was a workshop focusing on fully understanding the concepts and case studies of digital innovations for sustainability. Thematic presentations examined enablers, challenges, and opportunities on how to optimize DPI in accelerating sustainability targets at G20 country and emerging economy level. On the second day, a roundtable discussion was held to reflect on the deliberations from the first day and discuss ways forward.
Koji Hachiyama, ERIA's Chief Operating Officer; and Dr Rahul Dé, IIMB's Dean, Programmes; gave the opening remarks. Hachiyama highlighted supporting the transition into a low carbon economy by incorporating it into various sectors. He emphasized key aspects such as skills upgrading, sustainability, and a society approach to enable the concepts of decarbonization, dematerialization, and equity as the most significant in such a transition. Dr Dé spoke on the internet as powerful infrastructure in the current economy, DPI and deep sustainability, along with e-Waste and energy consumption in the modern era.
Sharad Sharma, co-founder of the Indian Software Products Industry Round Table (iSPIRT) and T20 TF-2 chair, delivered a keynote speech giving a brief introduction on T20 then elaborating on the concept of the unified payment interface (UPI) system, the account aggregator, and the flow of data playing a vital role in around 10 countries actively used by 92 million people. He stressed applying the required infrastructure principles to build the potential for accelerating the financial and health sectors.
Dr Venkatachalam Anbumozhi, ERIA'S Director of Research Strategy and Innovations, presented T20 TF-2's policy brief Redirecting Digital Public Infrastructure Innovations for Deep Sustainability Transformation, to which he contributed as one of the T20 TF-2 co-chairs. The policy brief presented a common framework for DPI driving decarbonising and circular economic transformation. The policy brief is available here.
Presenting papers were given by Professor Sowmyanarayanan Sadagopan, Indian Institute of Technology (IIIT); Henrich Wyes, the Central Asian Regional Environment Centre (CAREC), Germany; Prof Ramanathan Krishnamurthy, Western Sydney University, Australia; Cyn Yong Park, Asian Development Bank, the Philippines; Prof Suhono Harso Supangkat, Bandung Institute of Technology, Indonesia; Dr Pratiba Moogi, IBM Research Lab, India; Prof Chettiyappan Visvanathan, Mahidol University, Thailand; Prof Hyeontae Kim, Gyeongsang National University, Korea; Prof Agamuthu Periathamby, Sunway University, Malaysia; Prof PD Jose, IIMB, India; and Dr Toshio Obi, Waseda University, Japan.
Key takeaways from the workshop include developing a circular economic model in which novel digital technologies can be integrated into various levels of the supply chain. Emerging practices and initiatives in India, ASEAN and East Asia, and Europe such as Aadhar, a 12-digit identification number, considered one of the world's largest biometric systems, were presented as success stories of how DPI can improve the efficiency of public services by providing higher scalability of public reach and a cost-effective process.
Nevertheless, data security remains challenging in DPI. The issues were highlighted in the workshop along with promising approaches to address them, such as deep sustainability integration between the private and public sectors and optimizing DPI's role as a catalyst to enhance SDG initiatives and DPI technology architecture frameworks. They satisfy the five SDG pillars: people, planet, prosperity, peace, and partnership; and are carried out by reducing environmental degradation through the placement of data centres and technological waste management, while promoting access and affordability for public inclusion on various scales in society.
The second day was a round table discussion reflecting on deliberations so far and developing a plan for a way forward. Further discussions followed around transformative technologies, delineating in what way and to what extent technology can advance countries' sustainability targets. The discussions emphasized the importance of collective efforts between public and private entities to integrate the emergence of digital technologies to attain broader sustainability initiatives. The participants will work together to publish a book highlighting the most-overlooked issues and device strategies to optimize the benefits of digital innovations in various sectors and on various scales. A clear framework and road map was set for the book's publication.
Day two concluded with a site visit to one of India's most prominent information technology and services companies, Infosys, in Bangalore. It presented an example of Infosys' low-emission business model, reflecting the company's early adoption of sustainability goals and environmental, social, and corporate governance (ESG) investment strategies. Throughout the field trip and during interactions with management, the importance of global outreach and education centred around sustainable technologies for young talent were highlighted as a promising corporate approach to mainstreaming sustainable solutions.
Image Gallery
Related Articles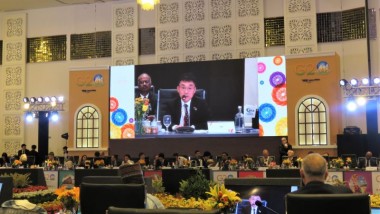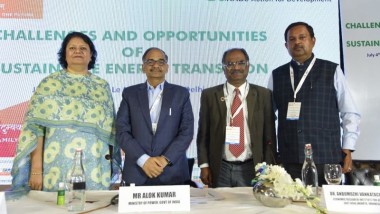 CHOOSE FILTER