Supporting Cambodian Policy Makers to Develop ASEAN Schedule of Non-Conforming Measures under ATISA: the Telecommunications and Transportation Sectors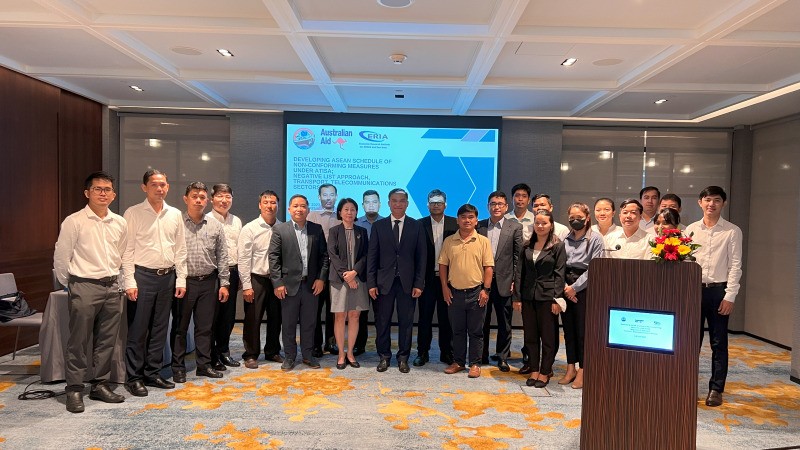 Phnom Penh, 5-6 June 2023: The ASEAN Trade in Services Agreement (ATISA) came into force on 5 April 2021. It establishes a new framework for implementing liberalization commitments to succeed under the ASEAN Framework Agreement on Services (AFAS). A major feature of ATISA is the revamp of the market access scheduling process from a positive-list to a negative-list approach. The negative list approach is substantially different from the positive list approach as it outlines which sectors are subject to limitations and non-conforming measures (NCMs). ASEAN member states must submit their schedules of NCMs to the ASEAN Secretariat within five years of ATISA coming into force, with the exceptions of Viet Nam which has seven years and Cambodia, Lao PDR, and Myanmar which all have been granted thirteen years.
Noting the importance of this, ERIA's Capacity Building Program (CBP), supported by the Australian Government, held a two-day workshop, 'Developing ASEAN Schedule of Non-conforming Measures under ATISA; Negative List Approach, Transport, Telecommunications Sector' in Phnom Penh, Cambodia from 5-6 June 2023. The workshop was co-hosted by the Ministry of Commerce (MOC), Cambodia. Nineteen participants from the Ministry of Posts and Telecommunications (MPDC), Ministry of Public Works and Transportation (MPWT), State Secretariat of Civil Aviation (SSCA), the Council for the Development of Cambodia (CDC), the Ministry of Industry Science and Technology Innovation (MISTI) along with MOC attended the workshop.
In his welcoming remarks, HE Rath Saravuth, Secretary of State, Ministry of Commerce of Cambodia stressed the importance of this workshop not only to enhance Cambodian officials' skills in transposing the schedules of commitments but to act as a means to broaden services integration in the transportation and telecommunication sectors within ASEAN. Mr Jeremy Gross, ERIA's Director of Capacity Building, in a recorded greeting, highlighted the importance of the negative list approach to provide greater transparency on the current trade in services regime among the ASEAN Member States.
Ms Yap Lai Peng, a seasoned expert of ERIA who formerly worked at the Ministry of Investment, Trade and Industry (MITI), Malaysia, as well as the ASEAN Secretariat, led the workshop. The workshop focused on cross-border supply telecommunications and transportation services and included group exercises. Participants were divided into road, maritime, rail, and transport services groups, as well as telecommunication services. The workshop was moderated by Ms Lina Maulidina Sabrina, Senior Programme Officer at ERIA.
Related Articles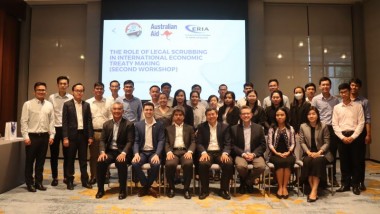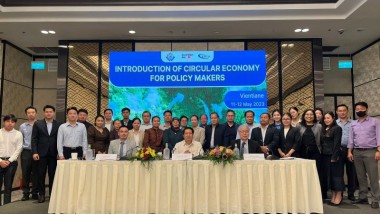 CHOOSE FILTER