Student Learning Loss During the COVID-19 Pandemic Discussed in Siem Reap Workshop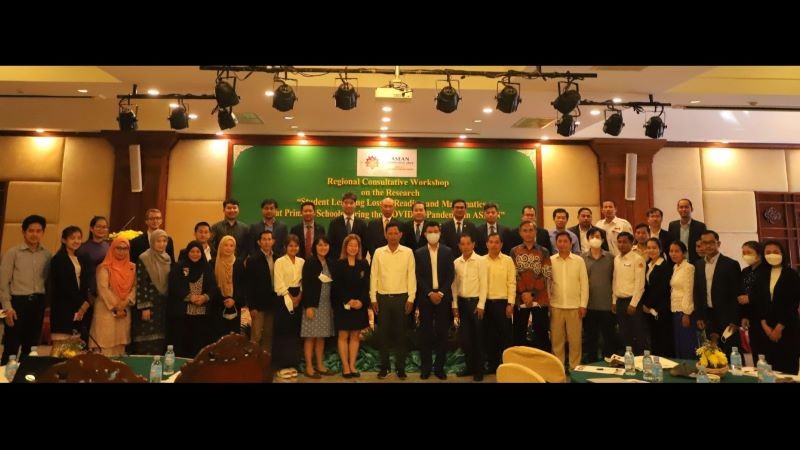 Siem Reap, 26–27 October 2022: School closures, unconducive learning environments, and low digital literacy caused by the COVID-19 pandemic have resulted in significant learning loss amongst most primary-grade and vulnerable students in ASEAN. This observation was made by Mr Koji Hachiyama, Chief Operating Officer of the Economic Research Institute for ASEAN and East Asia (ERIA) during the Regional Consultative Workshop on Student Learning Loss in Reading and Mathematics at Primary Schools during COVID-19 Pandemic in ASEAN, held on 26–27 October 2022 in Siem Reap, Cambodia. The workshop was attended by some ASEAN Senior Officials Meeting on Education (SOM-ED), international organisations, non-governmental organisations, and selected teachers from several provinces of Cambodia. H.E. Dr Nath Bunroeun, Secretary of State, Ministry of Education, Youth and Sport of Cambodia, and Mr Hachiyama presided over the 2-day workshop.
Mr Hachiyama cited as an example of learning loss during the pandemic the case of Cambodia, where students' reading score achievement declined from 51.9% in 2016 to 48.6% in 2021. He noted that other ASEAN countries have been similarly impacted by the pandemic. These findings, he said, are now contributing to a redirection of policy to bridge those losses, which otherwise could impact child development and the quality of ASEAN's human resource. He counted the Research Study on Learning Loss in Reading and Mathematics at Primary School Level During the Pandemic in ASEAN Region as amongst the most important projects ERIA has supported.
Mr Hachiyama reported that ERIA was pleased with the signing in February 2022 of a memorandum of understanding between the institute and the ASEAN Socio-Cultural Community (ASCC) Pillar, as represented by its Lead, H.E. Dr Hang Chuon Naron. He said this had opened the way for ERIA to go beyond ASEAN's Economic Community towards a broader aspect of ASCC.
Mr Hachiyama spoke of the importance of ERIA's Comprehensive Asian Development Plan (CADP 3.0), a key document to guide policy covering a wide range of sustainable development, to ensure inclusive growth for ASEAN and East Asia. He said the plan's major relevance to the workshop is the importance of digital connectivity, which is key to realising inclusive growth. He explained that digital connectivity expands the scope of the supply of goods and medical, educational, and government services in rural areas; and allows people living anywhere to access even the global labour market, connect people to people, and address issues of communication as well as online social learning and businesses.
Closing the workshop, Mr Han Phoumin, ERIA'S Senior Energy Economist, said the rich discussions amongst practitioners and experts during the workshop immensely shaped the understanding of the complexity and impact of learning losses during the pandemic. He remarked that although remedial and policy measures are taking place, these should be hastened to address issues affecting vulnerable students, particularly those in rural areas.
Related Articles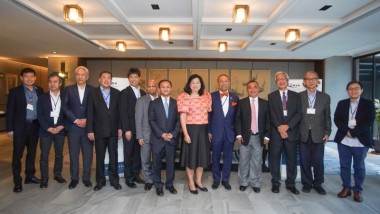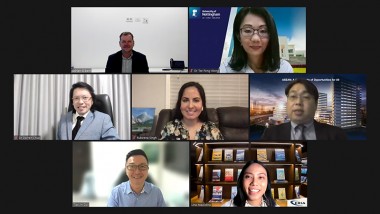 CHOOSE FILTER