Structural Transformation and Sustainable Growth: Evidence-based Capacity Building for Cambodian Officials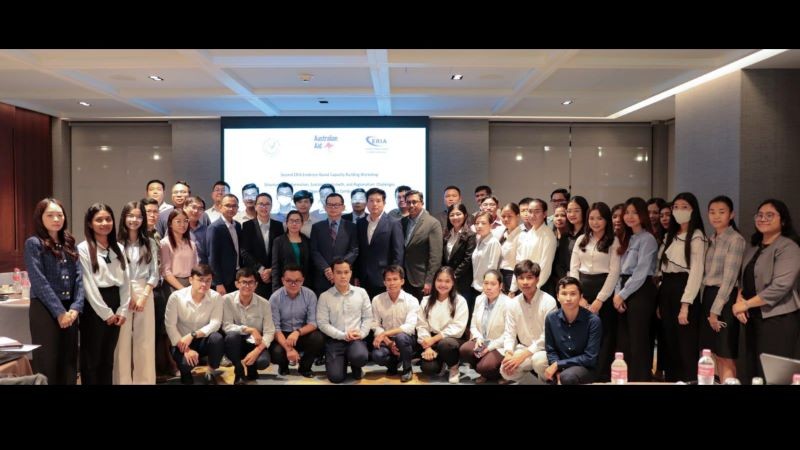 Phnom Penh, 2-4 May 2023: The transformation of the global value chains (GVCs) in trade and services sectors, further intensified by the Regional Comprehensive Economic Partnership (RCEP) trade agreement, has created new economic opportunities for ASEAN Member States. To closely examine these changes, the Capacity Building Programme of the Economic Research Institute for ASEAN and East Asia (ERIA) held the second evidence-based policy modelling workshop for Cambodian officials on 2–4 May 2023. A follow-up to the first workshop held in March, the workshop was designed to equip Cambodian officials with a better understanding of the effects of trade and structural transformation within the domestic policy context.
The workshop, held in collaboration with Cambodia's Ministry of Economy and Finance (MEF) and with support from the Australian Government, had 40 participants, including officials from Cambodia's Ministry of Commerce, Ministry of Labour and Vocational Training, and General Department of Customs and Excise.
Opening the workshop was H.E. Chheang Vanarith, Director General of the General Department of Policy at MEF, who underlined the importance of understanding structural transformation policies to support Cambodia's efforts to transition from an agriculture-based economy to an industry and services-based one. He also stressed the need for parallel policies that foster sustainable economic growth, highlighting several risks that policymakers should take into account, including geo-political uncertainties, the climate change crisis, and financial instability. He then emphasised the need to equip policymakers with necessary research and policy skillset to address those challenges.
During the 4-day workshop, the participants learnt about structural transformation theories, mapping the global value chains and services activities, trade policies for ASEAN countries, and human capital development within the context of Cambodia. At the end of the workshop, the participants were divided into groups and tasked to undertake research and develop papers on assigned topics such as GVC mapping, small and medium-sized enterprises, and the role of technology in structural transformation.
The workshop was facilitated by Prof Shandre Mugan Thangavelu of the Institute of International Trade, University of Adelaide, and Head of the Jeffrey Cheah Institute on Southeast Asia, Sunway University, Kuala Lumpur.
Related Articles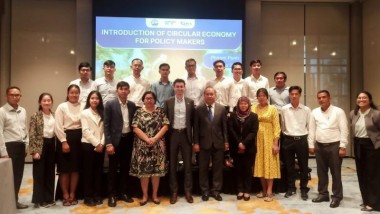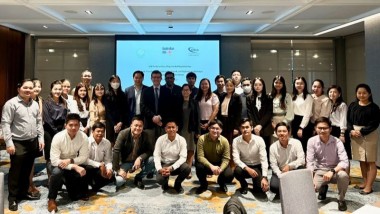 CHOOSE FILTER