South Korea's game changer: New Southern Policy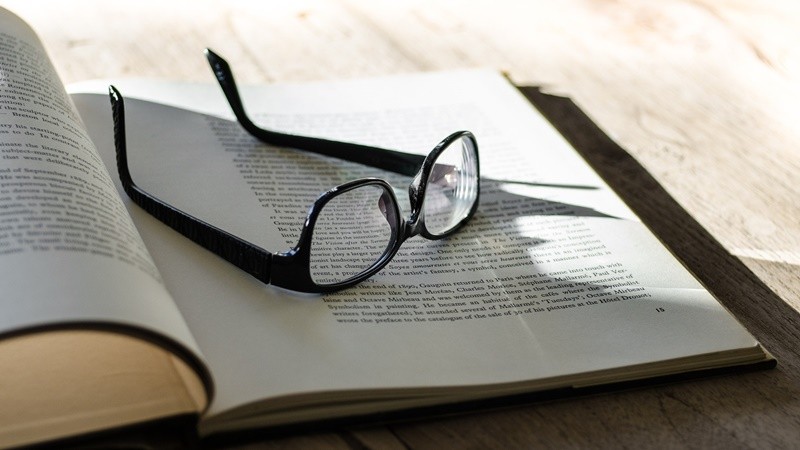 By Mr Kavi Chongkittavorn, Senior Communications Advisor: It was a well-kept secret among the ASEAN members during the 1980s that the only topic that interested South Korea was its unequivocal support of Seoul's position on the situation on the Korean Peninsula. Nothing else would matter. When South Korea was admitted as a dialogue partner in 1989, officials dealing with ASEAN-Korea relations had to work hard to engage each other beyond the crisis on the Korean Peninsula.

In retrospect, it has been a high learning curve on both sides to really understand each other's strategic environment and mutual interests. Gone are the days when the number of missiles tested and fired including diplomatic responses would top the agenda. Today, ASEAN-Korea relations cover a plethora of issues ranging from economic, political, security, socio-cultural and environmental to health security as well as people-to-people connections. They reflect the nature and scope of their comprehensive partnership.

Former President Moon Jae-in's bold diplomatic initiative known as the New Southern Policy (NSP) has done much to propel South Korea from the backseat to the front row of the grouping's dialogue partners since its launch in 2017. The NSP provides the much needed consistency and continuity of South Korea's engagement with ASEAN. Most importantly, NSP elevates ASEAN to the rank of major powers such as the U.S., China, Japan and Russia. No previous administrations in Seoul gave such a high-level strategic value to ASEAN as the Moon government.

Credit must go to Moon's leadership and his commitment to strengthening ties with ASEAN, both at government and personal levels through the NSP. Besides visiting all ASEAN countries in the first two years in office, Moon also spent time and effort cementing personal relationships with the ASEAN leaders. Moon's frequent visits to and dialogue with ASEAN also promoted better awareness and understanding among the Korean public about ASEAN. It must be noted that despite the COVID-19 pandemic, ASEAN-Korea ties have proceeded without any stumbling blocks.

It would be wise for the administration of newly elected President Yoon Suk-yeol to further strengthen and expand the NSP. Given the dramatic shifts in the regional and global strategic environment in recent months, it is high time that the ASEAN-Korea ties became more strategic, covering broader issues that would ensure the rules-based order, peace and stability in this part of the world.

Although South Korea does not yet have its own Indo-Pacific framework, the NSP can serve as a platform to synergize with the ASEAN Outlook on the Indo-Pacific (AOIP) in the near future. AOIP's guidelines are inclusive and aimed at promoting cooperation and avoiding confrontation. ASEAN has already picked four areas of priority, namely maritime cooperation, sustainable development, connectivity and economic cooperation.

Granted the current goodwill on both sides, ASEAN and South Korea can identify areas of cooperation and start the ball rolling. The NSP provides the platform for ASEAN to strengthen cooperation in sustainable social and economic development and better livelihoods. During the COVID-19 pandemic, South Korea's efficient public health policies and measures have served as models for Southeast Asia.

Under Moon, South Korea has also fine-tuned its development policy toward the Mekong sub-region, which has distinguished itself from other numerous plans. Today, Seoul is a major player in one of the world's most bio-diverse regions, providing strong financial and capacity-building support to lower riparian countries. The current Mekong-Korea action plan is comprehensive in addressing issues related to the region's well-being encompassing people, prosperity and peace.

With the NSP pathway, South Korea's future trajectory in Southeast Asia will remain dynamic and a way forward. Without any historical baggage, Seoul is well positioned to maximize all round cooperation simultaneously with Southeast Asia. At this juncture, Korean soft power, through its brand known as K-related culture has been well received without causing any local resentment. Southeast Asian talents have also reached global fame through Korean coaching and tutelage. As such, the NSP could be implemented in multi-pronged ways without jeopardy while the people-to-people connections through education, cultural exchanges and know-how would further instill Korea in the hearts of Southeast Asia.
This opinion piece was written by ERIA's Senior Communications Advisor, Mr Kavi Chongkittavorn, and has been published in The Korea Times Click here to subscribe to the monthly newsletter.
Disclaimer: The views expressed are purely those of the authors and may not in any circumstances be regarded as stating an official position of the Economic Research Institute for ASEAN and East Asia.
Related Articles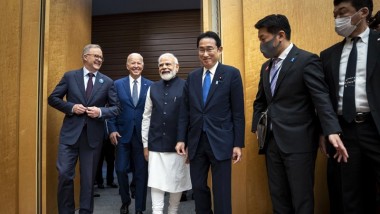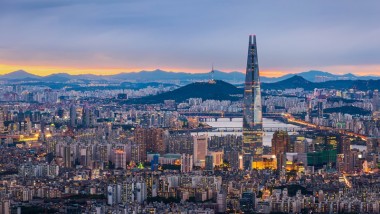 CHOOSE FILTER