Sharing Information about RCEP Nationwide in Lao PDR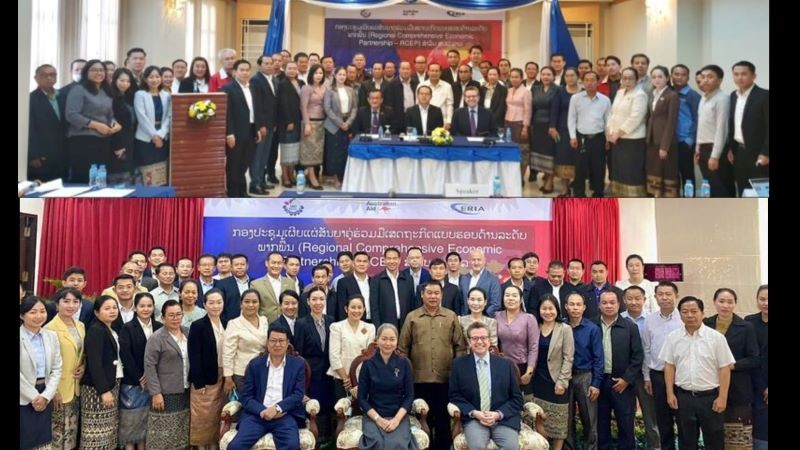 Lao PDR, 8 & 13 December 2022: ERIA's Capacity Building Programme, working in partnership with the Ministry of Industry and Commerce (MOIC), Lao PDR, held two one-day workshops to share information about the Regional Comprehensive Economic Partnership (RCEP) Agreement. The events were held in Luang Prabang and Savannakhet on 8 December and 13 December respectively.
The event in Luang Prabang focussed on the trade in services and investment chapters of the RCEP agreement, whilst the one in Savannakhet concentrated on trade in goods, rules of origin, and trade facilitation. The discussions were tailored to the meet the specific economic interests of the two different regions: Luang Prabang's economy being more services and tourism based while Savannakhet has a stronger industrial base. In addition to government officials, the Luang Prabang event was attended by 50 officials from 9 northern provinces of Laos; the Savannakhet event was attended by 55 officials from 5 southern provinces of Laos. In addition, at both, there were representatives from local chambers of commerce.
The Luang Prabang event was opened by Deputy Director General Vilayphone Xindavong from MOIC, along with Somsack Bounmaphet, Deputy Head of Provincial Department of Industry and Commerce, and Jeremy Gross, Director of Capacity Building at ERIA. The Savannakhet event was opened by Deputy Director General Sengalune Vilaysack also of MOIC, along with Netkham Southaluck, Deputy Head of Savannakhet Provincial Department of Industry and Commerce, and ERIA's Director of Capacity Building. Both the opening remarks from the provincial officials highlighted how RCEP can support the economic development and growth of each province and its surrounding areas. This is of particular importance considering new developments such as Laos-China railway in Luang Prabang and supporting the export-import activities in Savannakhet.
The opening session of these events was followed by an overview of the RCEP agreement and then subject specific presentations. There were also two panel discussions, the first discussing how the RCEP agreement can benefit the local economy; the second, how to improve coordination mechanisms between government and the private sector to maximise the potential of the agreement. All sessions included time for questions and answers, allowing the local officials to engage with national level MOIC representatives, providing an important opportunity for two-way engagement and feedback. Some participants shared written feedback highlighting how the workshop is relevant to prepare Lao PDR to compete in international markets and how the government can improve their regulation to attract more investment for local business.
ERIA's Capacity Building Programme is supported by the Australian Government.
Related Articles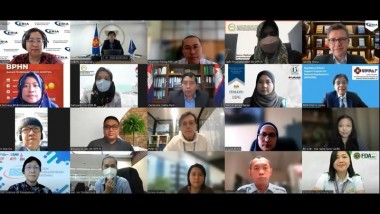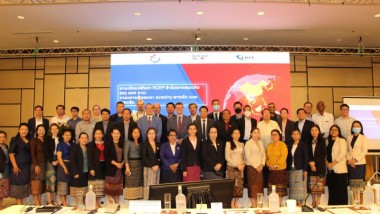 CHOOSE FILTER