Research Institute Network Meeting for FY 2016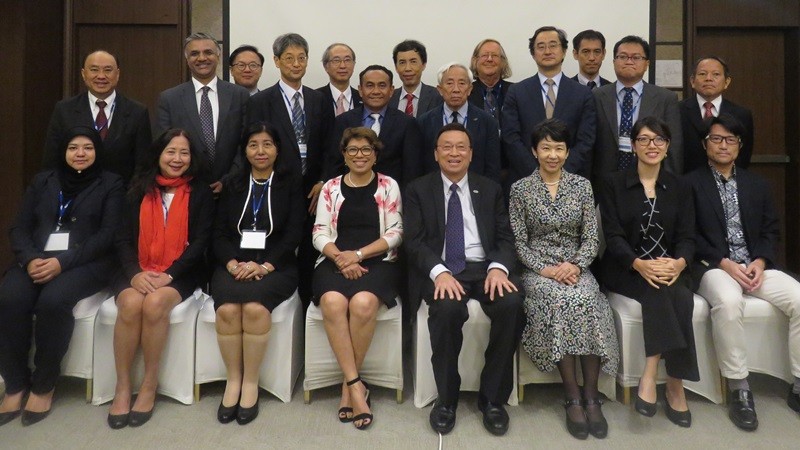 The Economic Research Institute for ASEAN and East Asia (ERIA) together with the Institute of Developing Economies - Japan External Trade Organization (IDE-JETRO) hosted the annual Research Institute Network (RIN) Meeting in Jakarta, Indonesia, on 7 March 2017.
The RIN, which consists of research institutes from 16 East Asia Summit countries, is chaired by Dr Hank Lim Giok-Hay from the Singapore Institute of International Affairs. Dr Lim was also the moderator of the meeting.
'I would like to expect all RIN members to have a fruitful discussions about what ERIA should do next under this global situation and give some comments on ERIA's possible agenda for ASEAN and EAS Economic Ministers Meeting,' said ERIA President Prof Hidetoshi Nishimura in his opening remarks.
In his opening remarks, President of IDE-JETRO's Bangkok Research Centre, Daisuke Hiratsuka, emphasised some important roles of ERIA RIN Meeting, one of them being a source of input for Economic Ministers meeting. In 2007, RIN Members involved in a study which were brought to the East Asia Summit (EAS) in 2008 by the late Indonesian economist Prof Hadi Soesastro and initiated the establishment of ERIA.
Afterwards, ERIA's Chief Economist Prof Fukunari Kimura presented ERIA's 2017 research projects, future study plan, and research projects in collaboration with RIN members. ERIA's Managing Director for Research Affairs Shigeki Kamiyama outlined ongoing and future research cooperation between ERIA and RIN members. ERIA's Chief Operating Officer Izuru Kobayashi discussed policy issues that are relevant for East Asia, such as the Regional Comprehensive Economic Partnership Agreement (RCEP) and the new presidency of the United States of America.
Dr Hank Lim wrapped up the meeting and delivered his closing remarks.
Related Articles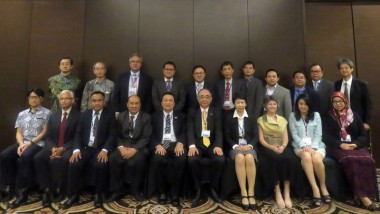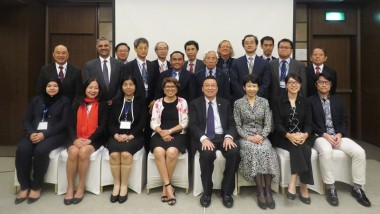 CHOOSE FILTER