Protectionism Thrives in the West: Is the Pendulum of Globalisation Swinging to the East?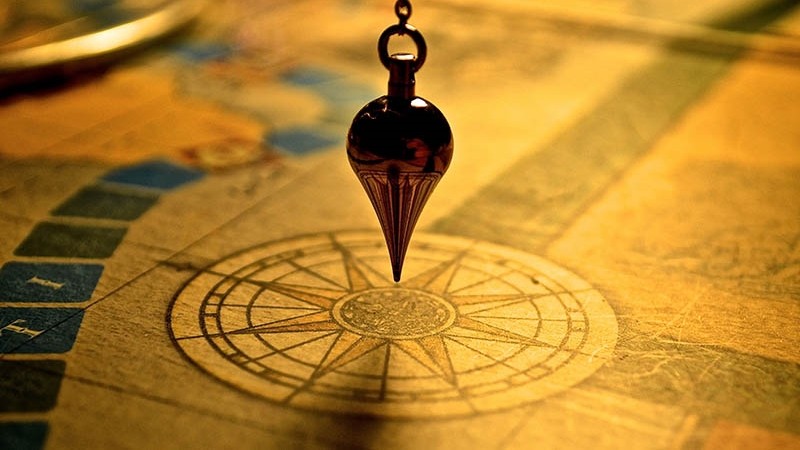 Globalisation is facing a major test of sustainability in the west with trade protectionism and populism mushrooming, but the trend is unlikely to spread to East Asia, nor hamper the region's steady trajectory towards deeper integration.
The protectionist sentiment taking over in major economies hit Britain firmly in June 2016 when the country voted to exit the European Union. Brexit campaigning in the run-up to the referendum played to some voters' feelings of economic and social marginalisation by focusing on a perceived crowding out of the job market by migrants.
In the US, Donald Trump's populist 'America first' rhetoric propelled him to election victory. He focussed on widening inequality and stagnant or deteriorating middle-class income, and stressed his intention to bring industry back to the US, threatening trade wars with China and Mexico.
Right-wing or populist parties are also flourishing across the developed world. In France, the EU's second largest economy, Marine Le Pen, leader of the far-right Front National, is ahead in polling for the first round of the presidential election. And in Italy, the rise of the populist Five Star Movement has exposed growing EU-scepticism.
For decades, the liberalisation of trade through bilateral or multilateral deals has eased the movement of goods across national boundaries. Exporters gain access to larger markets and domestic producers to cheaper imported raw materials and components. Multinationals also benefit from liberalisation as they have the flexibility to move production to more competitive economies.
These flexible global production networks have spread wealth globally, reducing poverty and narrowing inequality in the developing world. China's achievements stand out in particular. China's export-oriented industrialisation created tens of millions of better-paid urban manufacturing jobs, but at the expense of middle-income workers in developed countries who lost their jobs as manufacturing moved abroad. The 2007/2008 global financial crisis compounded this increase in unemployment and paved the way for the emergence of protectionism in developed nations.
In direct contrast, in East Asia a certain level of integration already exists and the trend is continuing. There is no need to fear that the wave of protectionism in the west will hamper further economic integration in the region.
First, unlike the US, developed countries in the Asian region are already tied to China and other developing countries, albeit to various degrees. Most developed countries in the region - Australia, Hong Kong, Macau, New Zealand, Singapore and Taiwan - have free trade agreements with China, which is also talking to Japan and Korea on a trilateral deal.
This advanced integration protects the region. As ties deepen even further Asia is unlikely to see any sudden changes in the competitiveness map that would cause industry to relocate and trigger the social and economic problems witnessed in developed countries as manufacturing moved to China.
Developed and ASEAN countries, via the ASEAN+1 scheme, also already have reciprocal low tariff concessions and even deeper existing commitments on selected services and investment in the case of Australia and New Zealand. This current level of integration will ease the path of further integration in the future.
There is, however, one proviso to this. While China and ASEAN's existing integration with the region's developed economies affords protection, economic shocks are possible from India, due to its huge economic size and distinct characteristics. India's low-wage high-skilled workers, enormous technological investment and strong English proficiency enable it to compete both with another nation's domestic labour-intensive industries and with services in business, information and telecommunication. In 2015, India's exports of information and telecommunication services and professional and management consulting services were ranked two and three in the world, respectively.
However, most countries in the region are still developing, meaning they have enough time to design and communicate their industrial development with the region, particularly in employment issues. Crucially, this means leaders can anticipate and prepare for job losses caused by production moving elsewhere.
In addition, since the beginning of 2016 ASEAN has been liberalising the movement of skilled workers. Although free movement within the ASEAN Economic Community is still limited to eight sectors and 1.5 percent of the regional workforce, progress has been made. Learning from the EU case, governments are, however, now moving more cautiously on this issue and further liberalisation is unlikely at present. Also noteworthy is that demand for foreign labour might in the future come from countries with aging populations and labour shortages, such as China and Japan.
Finally, progress on the Regional Comprehensive Economic Partnership (RCEP), a massive integration effort, has accelerated since the withdrawal of the US from TPP, the trade agreement forged by former US president Barack Obama. It is hoped talks will be completed this year.
RCEP comprises the ten ASEAN nations, plus Australia, China, India, Japan, Korea and New Zealand, and in 2015 they accounted for 30.5 percent of global GDP and 48 percent of world population. RCEP aims, among other goals, to ease obstacles to trade by solving the so-called 'spaghetti bowl' effect, the confusion caused by the proliferation of free trade agreements. Trading partners are sometimes both members of more than one deal and the question arises - which rules apply?
Talks have been slow and its goals less ambitious than TPP, but supporters of RCEP are now in a strong position, given the stalled Transatlantic Trade and Investment Partnership and the fact that seven out of 12 TPP signatories are also RCEP negotiators.
In conclusion, globalisation succeeds when everyone benefits. It would be better to aim to deepen integration and use globalisation to spread the benefits further, rather than to focus solely on fighting protectionism at all costs. On a regional level, economic integration can work because it benefits both developed and developing economies, via cheaper goods, improved welfare and a reduction in poverty. If some people benefit and others do not, those that are left behind will eventually voice their discontent, including through politics as we see now. We must call on our governments to push through consistent domestic reform, including in education and skills, and ensure wealth is distributed fairly. Globalisation must be directed towards more people-centred objectives to show that it really is what society needs, not protectionism.
Protectionism Thrives in the West: Is the Pendulum of Globalisation Swinging to the East?



Muhammad Rizqy Anandhika is a Research Associate in ERIA. His current research projects include database development for NTMs in East Asia, the analysis of NTMs, and the history of the foundation of ASEAN Free Trade Area as part of ERIA's ASEAN at 50 Project. Prior to joining ERIA, he worked as an economist in the Advancing Indonesia's Civil Society in Trade and Investment (ACTIVE) Project with European Union and the Employer Association of Indonesia (APINDO). He holds a Master's degree in International and Development Economics from the Australian National University and a Master's degree in Economics from University of Indonesia. His research interests include international trade, industries, political economy, education, and productivity. He appreciates history and good coffee.

This opinion piece has been published in Bangkok Post, and The Jakarta Post. These opinions are his own and do not necessarily represent ERIA.Click here to subscribe to the monthly newsletter.
Related Articles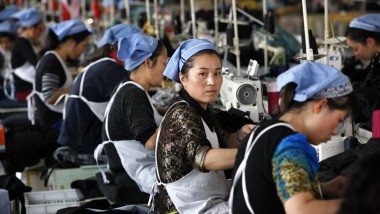 CHOOSE FILTER