Prof Yamanaka Discusses Security with Dr Marty Natalegawa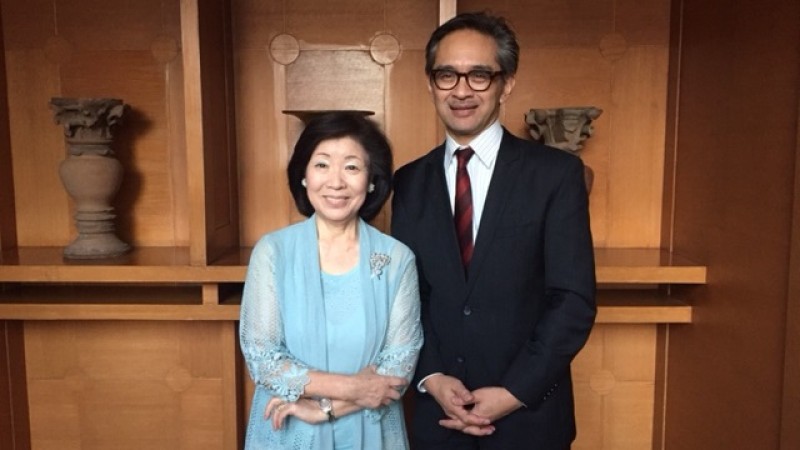 The visit to Jakarta of Prof Akiko Yamanaka, Special Advisor to the President of ERIA, from 25-28 September 2017 provided an opportunity for a meeting with Dr Marty Natalegawa, Former Minister of Foreign Affairs for the Government of Indonesia and Former Indonesian Ambassador to the United Kingdom, in order to discuss a wide range of topics including security.
The two experts of foreign affairs spoke about their shared concern for the matter of security, which covers health, environment, disaster preparedness and food security among others. They agreed that solutions to these challenges lie in shaping international responses that address the concerns of all stakeholders.
Prof Yamanaka stressed the importance of the 'resilience of society' as key to long-term success. She explained that resilience is a topic that encourages amicable conversation between parties. Ownership is very important, so it is necessary to invest in local capacities and human development in order to make the strategies sustainable.
Prof Yamanaka served as Former Vice Minister Foreign Affairs and Special Ambassador for Peacebuilding for the Government of Japan.
Related Articles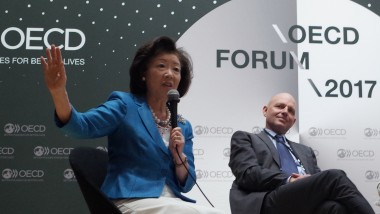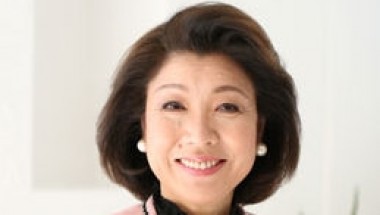 CHOOSE FILTER