Prof Yamanaka attends Chatham House's 2016 London Conference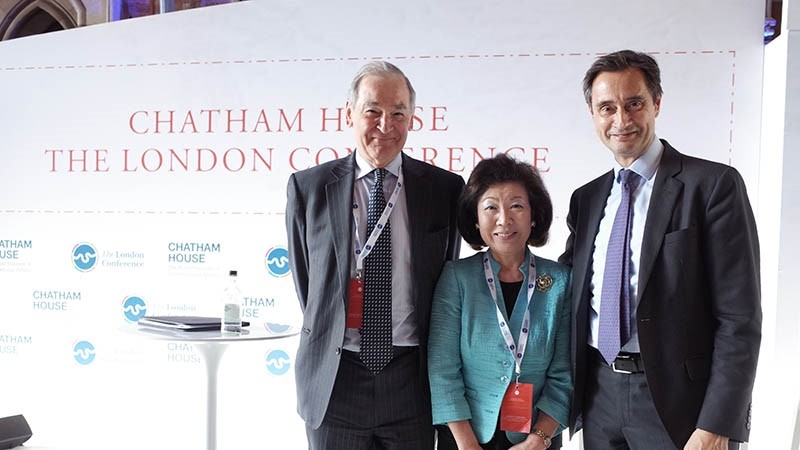 Prof Akiko Yamanaka, Special Advisor to the President of ERIA, was invited to the Chatham House's 2016 London Conference on 'Redefining Borders' on 16 to 17 June 2016 in London, United Kingdom (UK).
The London Conference is Chatham House's flagship annual conference and aims to explore the major geopolitical and geo-economic trends in the era of ongoing globalisation, and what this means for governments, businesses, and societies.
Mr Philip Hammond, Secretary of the States of the UK, delivered the keynote speech. Speakers, who are from the highest levels of the business, policy, and academic worlds, conducted a lively discussion on the future peace and stability of the world community and on the current issues that the UK and the world are facing.
During the conference, Prof Yamanaka delivered some important comments, sharing her thoughts on the issue of Brexit, the balance between national and international (common) interests, and the empowerment of the United Nations from the viewpoint of economics and ERIA's business.
CHOOSE FILTER