Prof Akiko Yamanaka Speaks at the Regional Workshop on Disaster Risk Financing and Insurance for ASEAN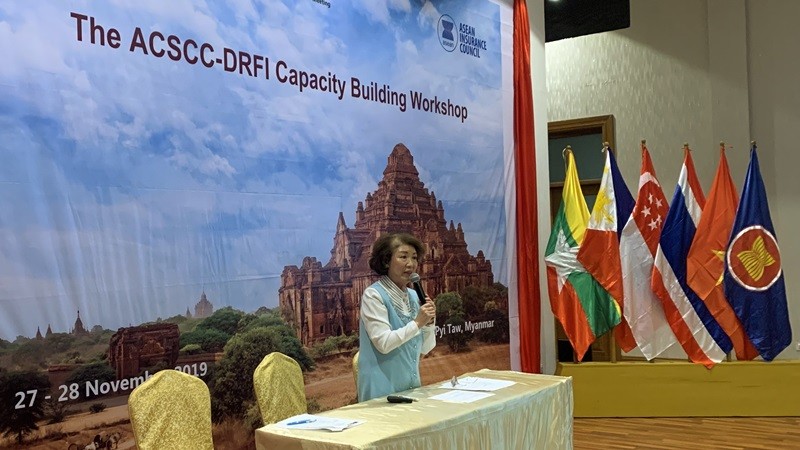 Nay Pyi Taw, 28 November 2019: The Regional Workshop on Disaster Risk Financing and Insurance for ASEAN was held on 27 and 28 November in Nay Pyi Taw by ADB and ADBI. Convening experts from across the region, the workshop focused on disaster prevention and preparation as well as developing a regional framework for disaster risk financing and insurance.
Prof Akiko Yamanaka, Special Advisor to the President of the Economic Research Institute for ASEAN and East Asia, made a speech entitled 'Social Resilience from Humans to Infrastructure,' which proposed the use of 'preventative diplomacy' as a framework for disaster prevention. Three elements underly the concept of preventative diplomacy: (1) enabling laws or regulatory reform, (2) awareness raising especially to dispel complacency, and (3) infrastructure, smart cities and floatable vehicles. In order to realise those proposals, it is vital for each nation, state or prefecture, municipal government, as well as individuals to work together to develop long-term plans.
During the question and answer session. Prof Yamanaka emphasised two things. First: the inherited words 'To see the Face of the Land and to Learn the History of the Land' in reference to the experience of one village who did not lose anyone during the East Japan Earthquake and Tsunami in 2011 in spite of a huge tsunami. The second point was that women, retirees and the young can be strong, powerful and active players in the process of recovering from disaster.
Image Gallery
Related Articles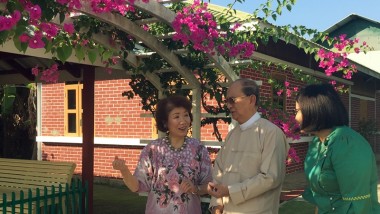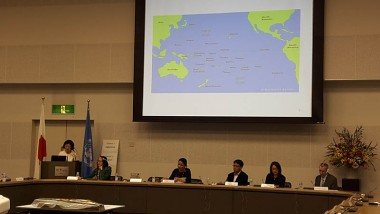 CHOOSE FILTER