Prof Akiko Yamanaka Speaks at T20 Summit 2019 in Tokyo
Tokyo, 27 May 2019: Prof Akiko Yamanaka, the Special Advisor to the President of ERIA, participated as one of the co-chairs of Task-Force 4 (TF4): Economic Effects of Infrastructure Investment and its Financing, one of the ten Task Forces at the Think20 (T20), the research and policy advice network for the G20 Summit 2019 that was held on 26-27 May 2019 in Tokyo, Japan.
During the panel session of TF4, Prof Yamanaka proposed ways to develop high-quality infrastructure investments that takes various challenges into account, namely financial, climate, and urban planning challenges. Prof Yamanaka spoke about three issues regarding people and infrastructure, which can contribute to disaster mitigation, such as enabling laws, raising awareness, and developing infrastructure. She discussed the issues in her policy brief, which is available below.
TF4 was led by Dr Amar Bhattacharya from Brookings Institution and Prof Naoyuki Yoshino from the Asian Development Bank Institute (ADBI).
Policy Brief
Related Articles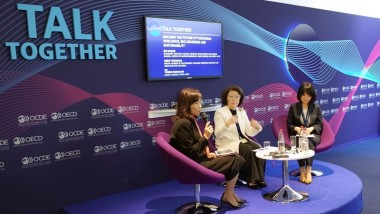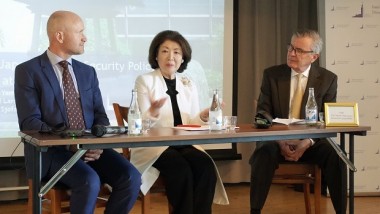 CHOOSE FILTER