Prof Akiko Yamanaka Speaks at OECD Forum in Paris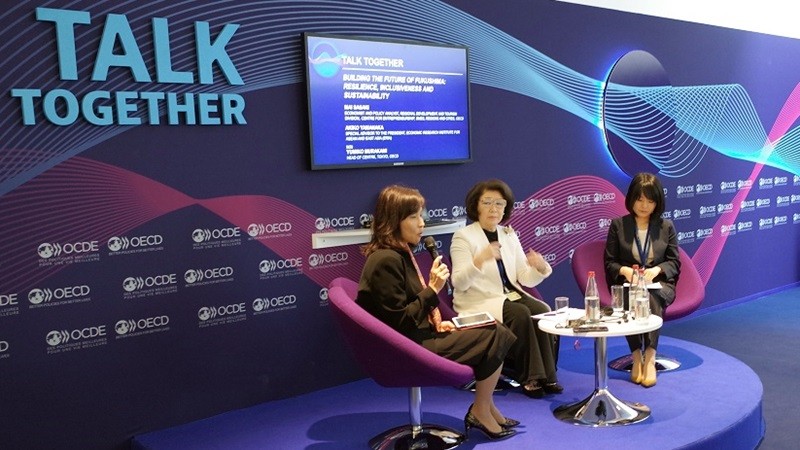 Paris, 20-21 May 2019: Prof Akiko Yamanaka, the Special Advisor to the President of ERIA, participated as the panelist in one of the sessions in the OECD Forum entitled 'Building the Future of Fukushima: Resilience, Inclusiveness & Sustainability'. The OECD Forum is the annual multi-stakeholder conference and vital to the OECD's mandate to deliver better policies for better lives.
This year's Forum, focusing on a 'World in Emotion', reflect on what needs to happen to ensure changes in the world such as globalisation, digitalisation, and ageing populations. The Forum placed particular emphasis on trust, while the SDG agenda is a cross-cutting dimension throughout the programme.
In the session, Prof Yamanaka discussed what we can learn from Fukushima's reconstruction efforts, facing the current situation natural disaster frequently occurred, with Ms Mai Sasaki, Economist and Policy Analyst, Regional Development and Tourism Division, Centre for Entrepreneurship, SMEs, Regions and Cities, OECD, moderated by Ms Yumiko Murakami, Head of the OECD Tokyo Centre. Prof Yamanaka underlined the importance of 'social resilience' such as enabling laws, rising awareness and infrastructure development and 'tradition of ancient wisdom'.
Image Gallery
Related Articles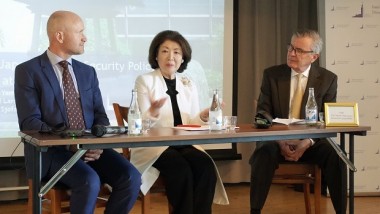 CHOOSE FILTER