PPP Framework Workshop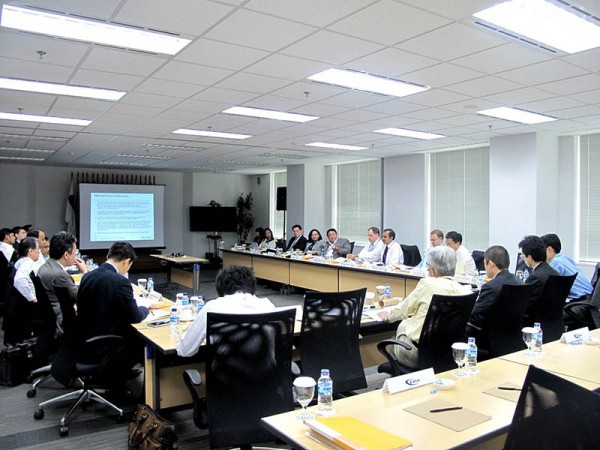 ERIA held PPP (Public-Private Partnership) workshop at ERIA Annex Office on March 26th, 2010. Over the 15 consultant members from Australia, India, Indonesia, Japan, the Philippines and Singapore attended the workshop. The workshop to gather by the all consultants in the ongoing PPP Development Works was the first.
The workshop was opened by Mr. Toru Ishihara, Special Advisor to Executive Director of ERIA. Each consultant made presentations on the current situation of the PPP frame works and ideas for improvement relevant to the feasibility study of the ongoing project.
A meaningful and effective discussion was conducted in the workshop to facilitate deeper and wider understanding on PPP frameworks from the perspective of institution, regulation and financing .
Current findings and recommendations which were pointed out in the meeting should lead to promoting common framework establishment among East Asian Countries which would encourage more PPP projects implementation down the road.
CHOOSE FILTER