Overcoming the Infodemic in ASEAN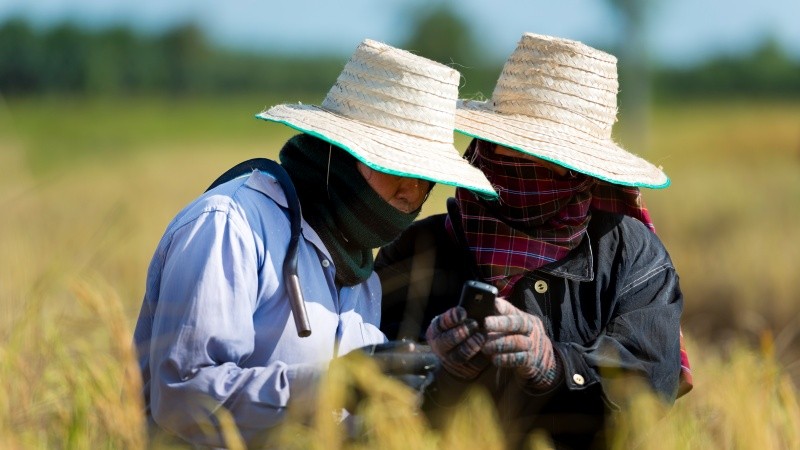 By Ms Lydia Ruddy, Director of Communications at ERIA, and Ms Erica P. Sioson, Senior Officer at the ASEAN Secretariat: Spreading at least as quickly as the COVID-19 virus, an 'infodemic' has infected large swaths of media and information exchange across ASEAN. Massive amounts of information, including rumours, mis-information, and dis-information have reached millions of people who are hoping to understand how to stay safe until the pandemic has been controlled. High levels of uncertainty are driving people to look for any information about the virus and what to do about it.
Fake news has ranged from misinformation about which tests are needed for proper diagnosis (PCR or antigen) to fear-inducing rumours that motivate people to make the wrong decisions.
'In Indonesia, if your PCR test results are positive, you get a lethal injection' said Alisa, an Indonesian who goes by one name. This information came to her via WhatsApp.
The growing risk of fake news and misinformation comes on the heels of rapidly increasing access to the internet and digital media among ASEAN citizens. According to We Are Social, in ASEAN, 69% of the region's 672 million citizens are internet and social media users. A report by Google, Temasek, Bain & Company's notes that in 2020, 40 million ASEAN citizens went online for the first time. With the region steadily pivoting towards digital transformation, and with an unconnected audience of 208 million, these numbers are projected to continuously, if not exponentially, increase.
All of this growth in internet usage is occurring at a time when people are stressed about their new circumstances and fearful about the impact of the pandemic on health and wellbeing. These circumstances have been exploited by people with bad intentions. They are also very conducive for the swift spread of misinformation and rumours.
The power of digital technologies to influence the opinions and behaviors of users and the speed at which societies change due to these technological disruptions are rendering many public and private institutions unable to quickly adapt.
At the policy level, the region has made several efforts to address the negative effects of disinformation. In 2017, ASEAN adopted the ASEAN Declaration on Culture of Prevention for a Peaceful, Inclusive, Resilient, Healthy and Harmonious Society which calls for concerted actions to promote the values of moderation against deliberate falsehoods. In 2018, the ASEAN Ministers Responsible for Information (AMRI) adopted the Framework and Joint Declaration to Minimise the Harmful Effects of Fake News and launched the Core Values on Digital Literacy for ASEAN which aims to promote greater cybersecurity as part of the efforts to counter online falsehoods. The Core Values aim to create a safe and conducive online environment while also respecting the freedom of expression.
Most recently, in 2020 the AMRI adopted the Joint Statement to Minimise the Negative Effects of COVID-19 which stresses the important role of the media and information sector during the pandemic. It demonstrates the region's resolve to encourage regular exchanges of official updates and information, develop regional guidelines and a common platform to facilitate timely sharing of information, and further strengthen media and information cooperation.
According to the Deputy Secretary-General of ASEAN Sociocultural Community, HE Kung Phoak, at a recent event hosted by the ASEAN Secretariat and the Economic Research Institute for ASEAN and East Asia, the world's ongoing battle with the Covid-19 pandemic has exacerbated the problem of disinformation. In addition to the growth in online access, the average internet user in Southeast Asia spends an added hour online every day since the start of the global health crisis.
At the same time, spreaders of fake news are developing increasingly advanced approaches. "ASEAN Member States (AMS) with high internet usage such as in the Philippines and Indonesia are at risk of becoming a hotbed of disinformation during a time when the perpetrators have adopted increasingly sophisticated methods of operation as the spread of fake news migrates to private chat groups," said Ms Marites Vitug, Editor-at-Large for Rappler in the Philippines.
No individual country is immune to this infodemic. To address this issue, ASEAN needs to adopt a whole-of-society approach to countering fake news and misinformation. Involving all stakeholders including governments, academics, citizens and users, tech platforms and professional groups is necessary to create a safe space online.
We recommend six actions that can be taken by ASEAN stakeholders:
First, AMS is advised to update related laws and regulations on disinformation and enhance public awareness regarding disinformation laws. The rapidly changing nature of fake news requires AMS to improve the legal and regulatory environment to combat disinformation. Further, many ASEAN citizens are unaware that spreading fake news is in violation of their state's law thus public awareness of criminal punishment for fake news must also be improved.
Second, social media platforms must enforce their community guidelines. This can be done by actively seeking inputs from external experts and fact-checking partners to ensure proper follow-through.
Third, governments and the private sector can launch educative measures and creative campaigns targeting internet users to boost their media and information literacy. Increased knowledge aims to assist internet users to discern facts from falsehood thus better identifying if the content is fake news.
In addition, these media literacy materials must be inclusive and easy to understand for all age groups. Misinformation affects everyone regardless of their age. AMS should consider prioritizing disseminating media literacy information at the school level to children as the youth population gains access to the internet at an increasingly early age.
Fourth, the role of universities is integral in the battle against fake news and academics can serve as fact-checkers for ASEAN governments and social media platforms. They can also provide inputs to improve company policies and enforcement against fake news.
Fifth, fact-checking sources should be promoted for information verification.
Sixth, ASEAN can address cross-border fake news by setting up a task force designated to tackle regional and global fake news and encourage ASEAN governments and the media sector to proactively share information on dealing with the phenomenon.
This opinion piece has been published in The Jakarta Post, Bangkok Post, The ASEAN Post, The Manila Times
Related Articles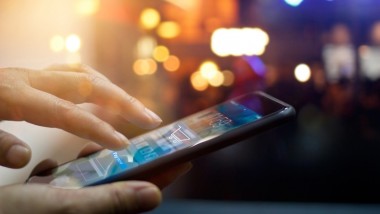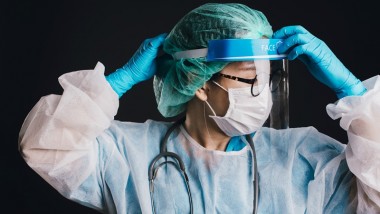 CHOOSE FILTER