Openness, Cooperation, and Digitalization Essential to ASEAN's Recovery Post-Pandemic: A High-Level Dialogue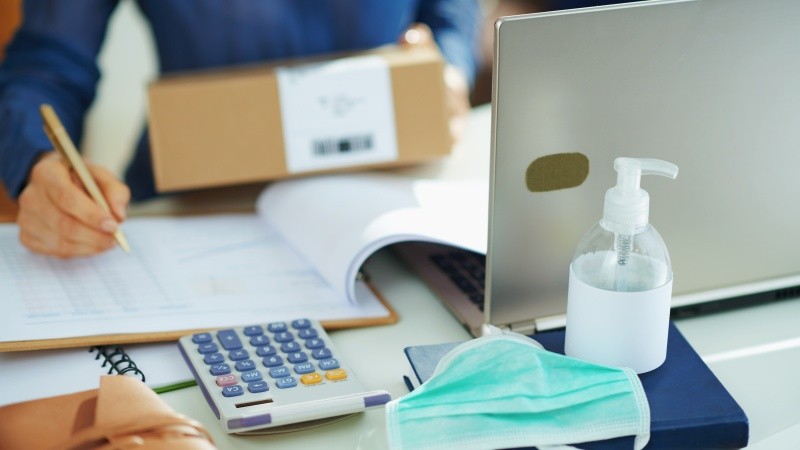 Jakarta, 30 August 2020: A panel of global experts participated in the 'High-Level Dialogue on ASEAN Post-Pandemic Recovery' organized by the ASEAN Secretariat regarding the region's response to the COVID-19 pandemic and policy insights leading towards a post-pandemic recovery.
In his Opening Remark, Secretary-General of ASEAN Dato Lim Jock Hoi stated that 'COVID-19 is not just a public health crisis, it is also an unprecedented economic crisis', highlighting the multi-layered impact the virus has had on countries around the world. He added, post-pandemic, the world will not return to what it was before because the world has been irreversibly transformed. As such, all actors must work together to bounce back stronger towards an economic growth that is more inclusive and sustainable. In the context of ASEAN's future post-pandemic, Dato Lim Jock Hoi called for ASEAN Member-States (AMS) to remain focused on community building and regional integration efforts while simultaneously learning from the experiences and lessons learned from the COVID-19 pandemic.
The Dialogue session moderated by Deputy Secretary-General for ASEAN Economic Community, Aladdin D. Rillo, provided an overview of the possible recovery paths for ASEAN in facing this global crisis. The speakers included World Bank's Managing Director of Development Policy and Partnerships, Mari Elka Pangestu on 'Development Strategy on Rebuilding a More Inclusive and Resilient Community'; Asian Development Bank's Vice President for East Asia, Southeast Asia, and the Pacific, Ahmed M. Saeed on 'Macro and Sectoral Policy Priorities for Post-Pandemic Recovery'; United Nations Economic and Social Commission for Asia and the Pacific Executive Secretary, Armida Salsiah Alisjahbana; on 'Ensuring a Place for Sustainability in the Post-Pandemic World' and the World Economic Forum's Head of Regional Agenda for Asia Pacific, Joo-Ok Lee on 'The Role of Private Sector in Post-Pandemic Recovery'.
The panelists mutually agreed that there are various uncertainties due to the pandemic thus, any economic outlook or predictions must be met with humility and caution. ASEAN is also expected to undergo an economic contraction during the post-pandemic recovery phase. According to Mari Elka Pangestu, the World Bank projects a deeper global recession causing economic contraction of -5.2% and up to -8% if the pandemic lasts longer and forces more shutdowns. Ms Pangestu also warned that low investment confidence and precautionary consumption behavior will trigger a long period of low growth for AMS. She added that the World Bank has been actively involved in post-pandemic recovery efforts during which the institution focused the recovery phase into three pillars: 'Protecting Lives, Protecting Human Capital and Livelihoods, and Promoting Recovery and Rebuilding'. Hence, there cannot be talks of recovery without fulfilling the first two pillars and asserted that 'What you do now makes a big difference in recovery.' Going forward, she suggested that ASEAN continue to maintain its openness, particularly in trade, to support poverty reduction policies in addition to improving inclusivity.
Ms. Pangestu also pointed out the importance of digital technology in ASEAN's post-pandemic recovery with agreement by all the panelists. As Ahmed M. Saeed underlined in his presentation, more work is required to ensure Southeast Asian communities have adequate digital access and to bridge the gap in the region's digital divide. Mr. Saeed also emphasized the importance in well-coordinated responses and actions in opening economies. In revitalizing economies, trade, investment, and tourism linkages need to be open within ASEAN while ensuring the health and well-being of the populations through containment measures. Also, all economic recovery needs to be green and environmentally sustainable to halt and reverse biodiversity loss and restore ecosystem services in ASEAN.
Joo-Ok Lee on the other hand called for an ASEAN reset by coming together, breaking away from previous ways of conducting business, and leveraging on the economic stimuli put forward by governments to improve the region's inclusiveness, sustainability, and competitiveness. Armida Salsiah Alisjahbana also echoed similar views and proposed for ASEAN to be building back better where leaving no one behind, with guidelines on fiscal and monetary stimulus packages, enhanced sustainability of cross-border connectivity, improvement of ICT resilience and address the digital divide, develop integrated policies to promote decarbonization, energy efficiency, and climate change mitigation and lastly, building resilience to future pandemics and crisis.
The Dialogue session was then followed with a session by three commentators i.e. the Deputy Minister of Foreign Affairs of Viet Nam, Nguyen Quoc Dzung, in his capacity as the Chair of the ASEAN Coordinating Council Working Group on Public Health Emergencies, the Chief Economist of the Economic Research Institute for ASEAN and East Asia, Fukunari Kimura; and then Chairperson of the ASEAN Business Advisory Council 2020 Doan Duy Khuong. All the commentators concurred with the points made earlier. ERIA's Prof Kimura, however, added that new normal policies need to consider fiscal health given that huge macroeconomic stimulus packages made by AMS in recovering. AMS needs to strengthen international production networks, revitalize traditional and cottage industries, and utilize global value chains to push for further economic development. Most importantly, production networks with enhanced competitiveness must be supported throughout. Also, special attention to be given on digital technology if ASEAN wants to catch up on the digital acceleration. He added that AMS should use the COVID-19 crisis 'as a springboard for further regional economic integration' and the importance of the conclusion of the Regional Comprehensive Economic Partnership Agreement.
The shared insights and outlook by the global experts on ASEAN's post-pandemic recovery all pointed to signs of a tough future riddled with numerous uncertainties. However, it underscores the ever-growing importance for AMS to cooperate with one another and with external partners to overcome the extraordinary COVID-19 crisis. As Dato Lim Jock Hoi said 'Though we cannot know when we will overcome COVID-19, we will get through it'.
CHOOSE FILTER