New Ambassador of Japan to ASEAN visits Executive Director of ERIA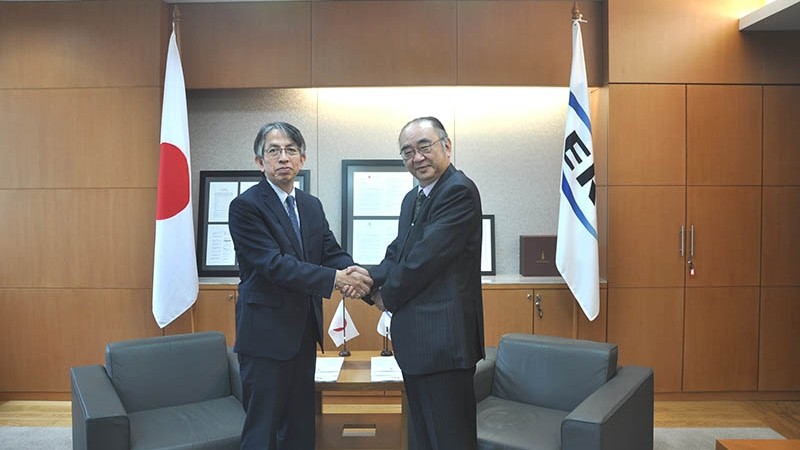 Prof. Hidetoshi Nishimura, Executive Director of ERIA, received a visit from H.E. Mr. Koichi Aiboshi, new Ambassador of Japan to ASEAN, on March 19, 2014 at ERIA office.
The Ambassador stated that there are many people who have been strongly supporting for ERIA in various fields in Japan.He said "I have heard a lot of encouraging words from those people in Japan". The Ambassador also expressed his desire to continue to support ASEAN for the process towards deeper regional economic integration with cooperation of ERIA.
Prof. Nishimura firstly expressed his appreciation to the Ambassador for his visit to ERIA.He briefed the Ambassador on ERIA's activities and achievements in the ASEAN Community building and the development of ASEAN Community's Post-2015 vision.Also, he expressed his desire to work closely with the Ambassador to further strengthen on Connectivity in the region, particularly in following up the Master Plan on ASEAN Connectivity (MPAC).
CHOOSE FILTER