Malaysia's Economy Emerges from the Shadow of COVID-19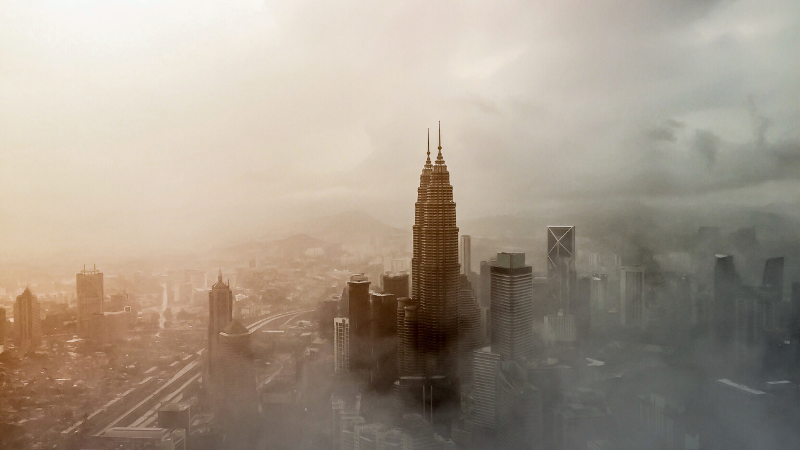 Rebounding from the pandemic-induced economic shock, the Malaysian economy gathered momentum in 2022 as its growth rate surpassed expectations quarter after quarter. The first quarter of 2022 saw a growth rate of 5 per cent year-on-year. This was a remarkable rate compared to the 3.9 per cent that was achieved in the fourth quarter of 2021.
The pace continued through 2022. The second quarter registered a growth rate of 8.9 per cent, while a growth rate of 14.2 per cent was achieved in the third quarter. The high growth rates indicated that the Malaysian economy was recovering from the smothering effects of the pandemic.
The most significant sign of recovery came from an improvement in private consumption. By the third quarter of 2022 consumption had risen by 15 per cent year-on-year. The labour market also showed signs of improvement as the year progressed. Unemployment figures moderated over the course of the year.
Global demand for Malaysia's exports was also up. Exports grew as borders opened and global pent-up demand materialised. It was not surprising that Malaysian exports increased almost 19 per cent (year-on-year) in the third quarter of 2022.
But while there were clear signs that the Malaysian economy had recovered from the debilitating effects of the pandemic, other problems arose. One of those problems was a labour shortage. Migrant workers who had to leave Malaysia did not return for a range of reasons. But there was a burgeoning need for their services in many areas — including in plantations, restaurants and some manufacturing sub-sectors.
The Russia–Ukraine conflict put a major obstacle in the way of Malaysia's recovery. Although the war did not directly affect Malaysia's growth, it did lead to higher prices. The conflict affected the prices of fertiliser, grain and other foods. Global oil prices saw some volatility, which affected transport costs.
An increase in the price of vegetables impacted households. Some vegetables prices increased as much as 40 per cent. Other food items such as chicken and eggs became more expensive and sometimes difficult to procure.
Businesses were not spared from the price hikes. Intermediate products used in the construction and manufacturing industries saw price spikes, cutting businesses' profit margins.
The government, understandably, faced public discontent. In response, a dedicated team was set up to combat inflation. It was termed the 'Jihad against Inflation' taskforce, perhaps to indicate the seriousness of the government's intent. The government continued to offer subsidies to cushion the impact of price increases. But there were increasing calls for more targeted subsidies.
Attempts by the United States' central bank, the Federal Reserve, to keep US inflation below 2 per cent had consequences for the Malaysian economy. The Federal Reserve undertook aggressive monetary tightening. In response, Malaysia's central bank, Bank Negara Malaysia, applied a series of rate hikes to keep capital outflows under control. Higher interest rates would otherwise have been an undesirable policy option for Malaysia, especially with the economy coming out of a COVID-induced slowdown.
Last year was also a year of continuing political instability, culminating in a general election in November. Although no party won a majority of seats in parliament, Anwar Ibrahim was able to put together a coalition government and became Malaysia's tenth prime minister. Yet Anwar inherited a political system suffering from divisions and will face a challenging external economic environment going into 2023.
The economic outlook for 2023 does not look promising. Bank Negara Malaysia has forecast a growth rate of 4 to 5 per cent, although some analysts put the number at a lower level. It is not just Malaysia's growth rate that will dip — other crucial economic indicators will likely be impacted. Weak external demand means that domestic demand will likely drive Malaysia's growth in 2023.
There are several economic issues that must be resolved. The high cost of living is worrying, particularly for a country that has high household debt. Malaysia's fiscal status and subsidy policy also demand attention. The value of the ringgit against the US dollar has been sliding, though it has strengthened since Anwar's appointment as prime minister.
Despite the need to tackle these immediate issues, Anwar will also have to work to improve the long-term prospects of the economy. This will be a demanding task. Anwar will have to tackle corruption and reintroduce good governance. Longer term issues with education, healthcare and infrastructure must be addressed. Social protection is another problem that has long been ignored.
The government will have to consider insurance and financing schemes to reform Malaysia's healthcare and social protection systems. Political sensitivities will constrain any review of the education system. And in an increasingly competitive world, Malaysia's attractiveness as a hub for foreign direct investment will have to be seriously examined.
These are not new problems. But with Anwar in power as a reform-minded politician, it is expected that serious efforts will be made to rectify them.
This opinion piece was written by member of ERIA's Academic Advisory Council and Senior Research Fellow and Head, Policy Studies Division, Malaysian Institute of Economic Research, Dr Shankaran Nambiar, and has been published in East Asia Forum. Click here to subscribe to the monthly newsletter.
Disclaimer: The views expressed are purely those of the authors and may not in any circumstances be regarded as stating an official position of the Economic Research Institute for ASEAN and East Asia.
CHOOSE FILTER