Looking Ahead to Opportunities in Services in the Post-Pandemic Period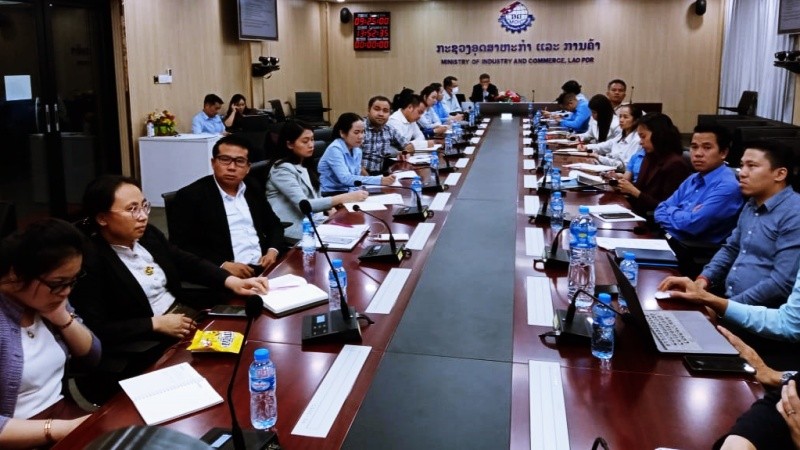 Vientiane, 22 March 2021: On 22 March, ERIA's Capacity Building Programme held an online workshop, Services, Urban Amenities and Global Value Chain: New Growth Paths. The webinar was led by Prof. Shandre Thangavelu of the University of Adelaide's Institute of International Trade and the Jeffrey Cheah Institute of Southeast Asia, Sunway University. Twenty-five government officials from various ministries and state institutions participated.
Hosted by the Economic Research Institute for Industry and Trade, Ministry of Industry and Commerce, opening comments were given by Deputy Director-General Viengsavang Thipphavong. The Deputy Director-General highlighted the importance of the workshop to support Lao PDR's socio-economic development. Ms Hannah Wurf, Second Secretary for Economics and Trade, Australian Embassy, Lao PDR, in her opening remarks stated that servicification is crucial as the strategy for Lao PDR in the post-recovery period and with world digitalisation. The webinar was hosted by Mr Jeremy Gross, Director of Capacity Building of ERIA.
The workshop was divided into two sessions. The first was on Cities, Services and GVC: Case of ASEAN LDCs and Lao PDR, which examined how services and manufacturing activities are intertwined in the global value chain (GVC) framework and their importance to contextualise its strategy for less developed countries in ASEAN Member States in leveraging the production of goods and services.
The second session, New Growth Path for ASEAN: Gaps, Challenges, and Opportunities, focused on the opportunities for building up efficiencies and connectivity within ASEAN cities linkages and networks. It also highlighted the importance of reform in digital and institutional infrastructure to enable ASEAN's less developed countries to transform key activities in GVC and leverage economic development.
Participants raised questions about the strategy for services and manufacturing development and the role of digitalisation, human capital, and innovation to promote inclusive economic growth in the post-recovery economic activity in Lao PDR.
ERIA's on-going Capacity Building Programme is supported by the Australian Government.
Related Articles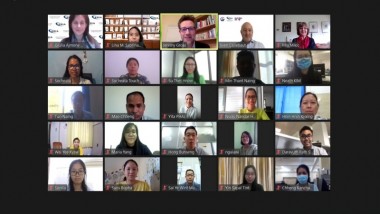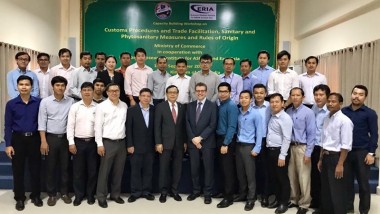 CHOOSE FILTER