Learning about Legal Scrubbing in International Economic Treaties: Final Workshop for Cambodian Policymakers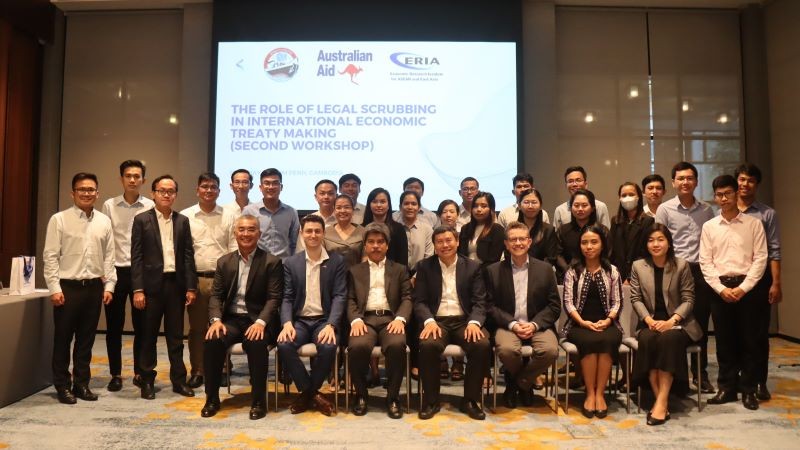 Phnom Penh, 22-23 May 2023: International economic treaties are complex legal arrangements that result from often lengthy and complex negotiations. Legal scrubbing ensures that parties agree on the precise meaning of the text, not least the obligations and responsibilities therein. Recognising the importance of this pre-ratification phase of treaty-making, ERIA's Capacity Building Program (CBP), supported by the Australian Government, in partnership with the Ministry of Commerce (MOC), Cambodia, held the second of its two-day trainings on 'The Role of Legal Scrubbing in International Economic Treaty Making' in Phnom Penh, Cambodia, from 22-23 May 2023. The first workshop was in April.
Twenty-five officials from MOC participated in the workshop along with officials from the Ministry of Economy and Finance, the Council for the Development of Cambodia, the Ministry of Foreign Affairs and International Cooperation, the Ministry of Labour and Vocational Training, the Ministry of Agriculture and Fisheries, and the Ministry of Industry Science Technology and Innovation. The workshop was designed to deepen officials' understanding of techniques for scrubbing, accompanied by simulation exercises. Certificates were presented to participants at the end of the workshop.
The workshop was facilitated by Prof Dr Sufian Jusof of the Institute of Malaysia and International Studies from National University of Malaysia. In his opening remarks, H.E SIM Sok Heng, Secretary of State at the Ministry of Commerce, highlighted how participation in international economic agreements has bolstered Cambodia's economic growth. Thus, the role of legal scrubbing has become prominent. Ayden O'Neill, Second Secretary at the Australian Embassy in Cambodia, stated that undertaking comprehensive free trade agreements creates new opportunities, especially as Cambodia is involved in several bilateral, regional, and multilateral negotiations on economic treaties.
The workshop was moderated by Jeremy Gross, Director of Capacity Building, ERIA, who also delivered closing comments.
Related Articles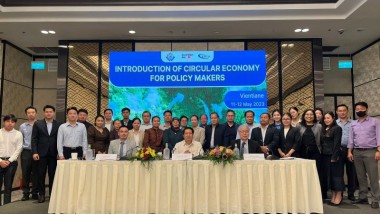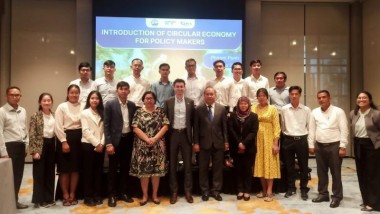 CHOOSE FILTER