Learning about Legal Scrubbing for International Economic Agreements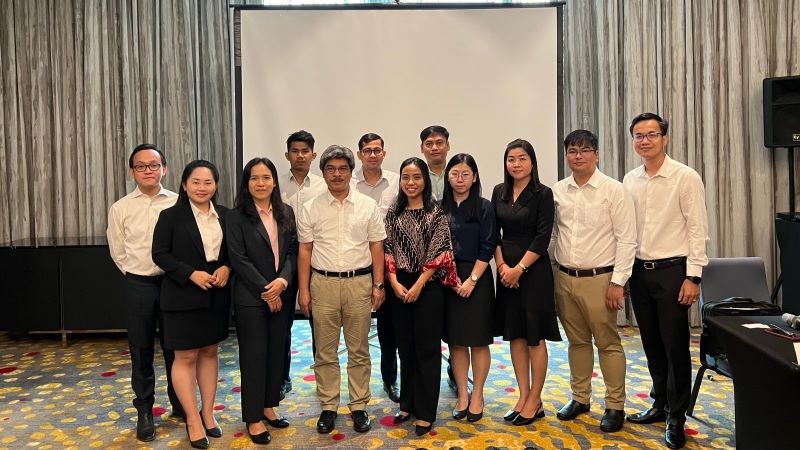 Kuala Lumpur, 19 April 2023: ASEAN Member States engage in negotiating international economic treaties, including free trade agreements and bilateral investment treaties. Once the content has been agreed and the text written, legal scrubbing plays a vital role in ensuring all parties agree and sign off each page of the text.
From 18 - 19 April 2023, ERIA's Capacity Building Program (CBP), in partnership with the Ministry of Commerce (MOC), Cambodia, organized the first of two, two-day trainings on, 'The Role of Legal Scrubbing in International Economic Treaty Making'. The workshop was held in Kuala Lumpur, Malaysia.
A total of ten officials from MOC, along with colleagues from the Ministry of Economy and Finance, the Council for the Development of Cambodia and Ministry of Foreign Affairs and International Cooperation, participated in the workshop. The workshop covered skills and techniques in drafting international economic agreements and techniques in legal scrubbing and included simulated exercises.
The workshop was facilitated by Prof Dr Sufian Jusof of the Institute of Malaysia and International Studies from National University of Malaysia. Mr SAM Chetra, Deputy Director, Ministry of Commerce, in his opening comments on behalf of MOC, noted the importance of this workshop to enhance the capacity of officials to conduct legal scrubbing for the various ongoing bilateral agreements Cambodia has negotiated with trade partners. The first workshop was moderated by Ms Lina Maulidina Sabrina, Senior Programme Officer, ERIA. The second workshop will be held in Phnom Penh on 22-23 May. ERIA's CBP is supported by the Australian Government.
Related Articles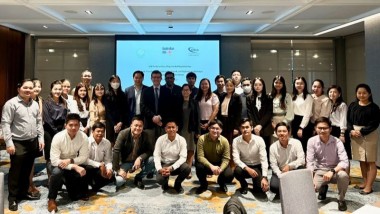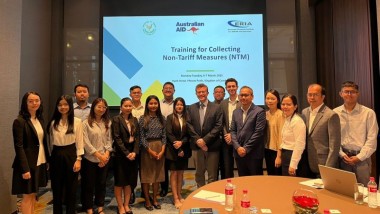 CHOOSE FILTER