Lao PDR Policymakers Learning RCEP, Regional Integration, and Structural Transformation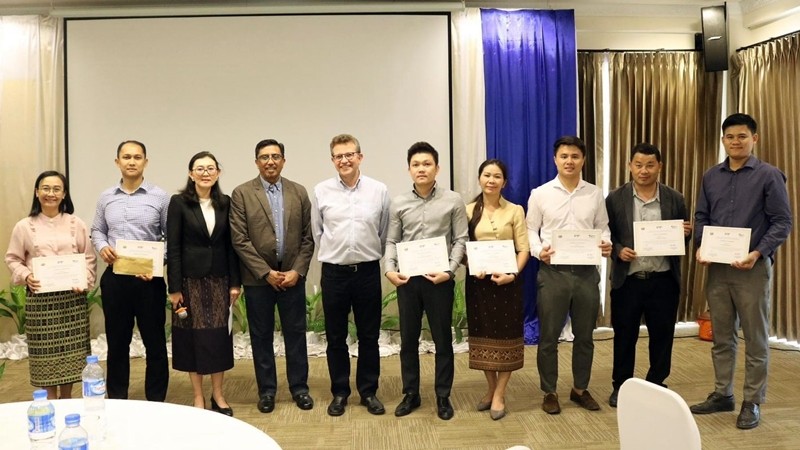 Vientiane, 23 June 2023: Amidst geo-political uncertainties and an anticipated global recession in 2023, the global value chain (GVCs) remains a critical aspect of economic growth in the Association of Southeast Asian Nations (ASEAN) Member States. The Regional Comprehensive Economic Partnership (RCEP) – the world's largest regional trading block consisting of 15 countries including the ASEAN Member States – offers opportunities for its member to stay competitive by providing enlarged market access, especially for trade in goods and services.
Across ASEAN, policymakers, including those in Lao PDR, are expected to examine and adjust their domestic policies to maximise the benefits of RCEP. To support this effort, ERIA's Capacity Building Programme (CBP) held a series of workshops for government officials to learn how to identify structural gaps in the domestic economy and develop a policy framework that will lead to the effective implementation of RCEP. On 23 June, the final of three workshops was held, completing a series that started in December 2022. The workshop series was co-hosted with the Ministry of Planning and Investment (MPI), Lao PDR with support from the Australian Government.
Opening the workshop on behalf of MPI was H.E Srithiroth RASPHONE, Director General of the Department of Research Institute (DRI) at MPI. H.E Srithiroth RASPHONE underlined the importance of policies that will support Lao PDR's transformation from a land-lock to a land-linked country. He emphasised that structural transformation in priorities areas such as infrastructure, agriculture, and human capital and how skills development will play a critical role in the success of Lao PDR's domestic transformation. Mr Robin Flint, First Secretary, ASEAN Section at the Australian Embassy of Lao PDR, mentioned the importance of collaboration that advances skills needed for policymakers to implement regional commitments.
The workshop showcased five group presentations the participants have developed since the previous workshop. The final projects include projects that focused on: i) the impact of speed train on Lao economy: creating linkages, ii) liberalisation of service: reforming the tourism sector, iii) digitalisation and trade: policies for digital trade in RCEP, iv) GVC and SMEs development in Lao PDR, v) mapping the GVC to Lao economy at the regional level. Prizes were awarded to the best presentations, with the top prize going to the presentation on the impact of speed trains on the Lao economy.
The workshop series was facilitated by Prof. Shandre Mugan Thangavelu of the Institute of International Trade, University of Adelaide, and Head of the Jeffrey Cheah Institute on Southeast Asia, Sunway University, Kuala Lumpur.
Image Gallery
Related Articles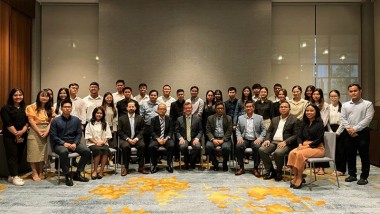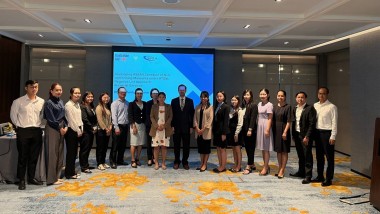 CHOOSE FILTER