Korean Ambassador to ASEAN Visits ERIA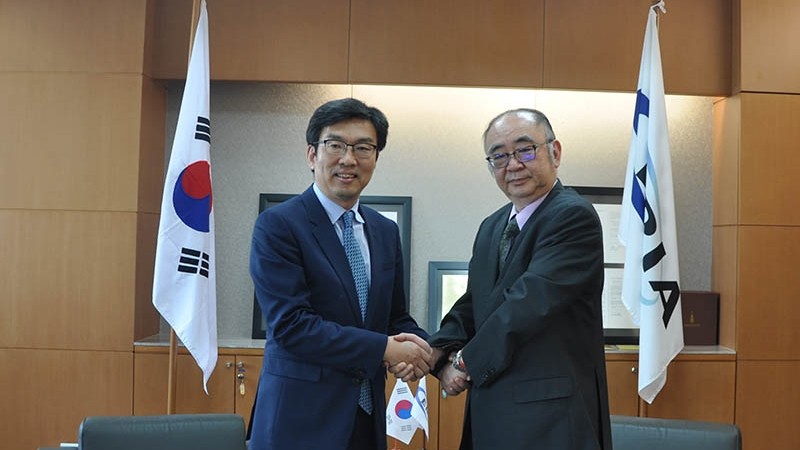 H.E. Mr. Suh Jeong In, Korean Ambassador to ASEAN, visited ERIA on 7 May 2015. He congratulated ERIA on the success of its symposium and dinner reception on 3-4 May, respectively, which he attended, commemorating the first anniversary of the signing of the memorandum of understanding between ERIA and the Organisation for Economic Co-operation and Development (OECD).
Prof. Hidetoshi Nishimura, Executive Director of ERIA, explained ERIA's scope of work, its structure, and flagship projects. He also highlighted ERIA's support to the chair country of ASEAN.
The Ambassador expressed his interest in ERIA's intellectual contributions and efforts, including those related to the ASEAN Socio-Cultural Community, and expressed his willingness to disseminate ERIA's work in Korea.
Both parties exchanged views on how to materialise the people-centred community when the ASEAN Economic Community is realised this year and how to further coordination between ERIA and Republic of Korea.
CHOOSE FILTER