KIDA and ERIA Share Information on Economic Situation and Security Environment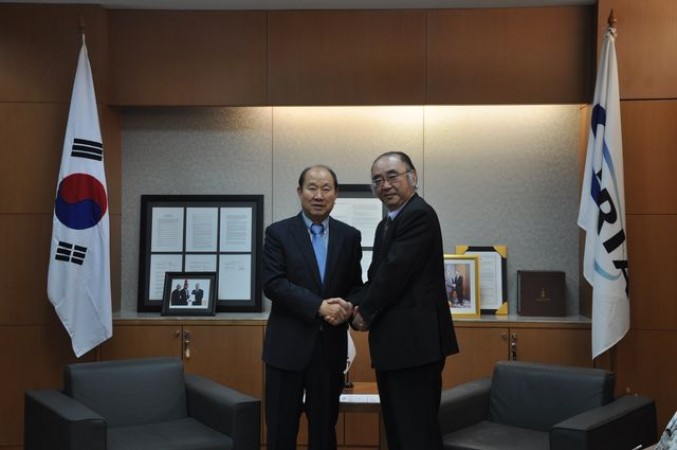 The delegation led by Lieutenant General BANG Hyo-bok, President of the Korea Institute for Defense Analyses (KIDA) called on Prof. Hidetoshi Nishimura, Executive Director of ERIA on November 6, 2012 to discuss about KIDA-ERIA exchanges and cooperation.
Prof. Nishimura briefed on ERIA's history highlighting the recent activities and the ERIA's function as a Sherpa organization to support Summit activities. He also explained on ASEAN economic landscape by 2015 introducing one of ERIA's flagship projects, Mid-term Review (MTR) of AEC Blueprint Project.
Both parties shared each institution's research project and exchanged information in broaden area such as current economic situation and security environment in the region.
CHOOSE FILTER